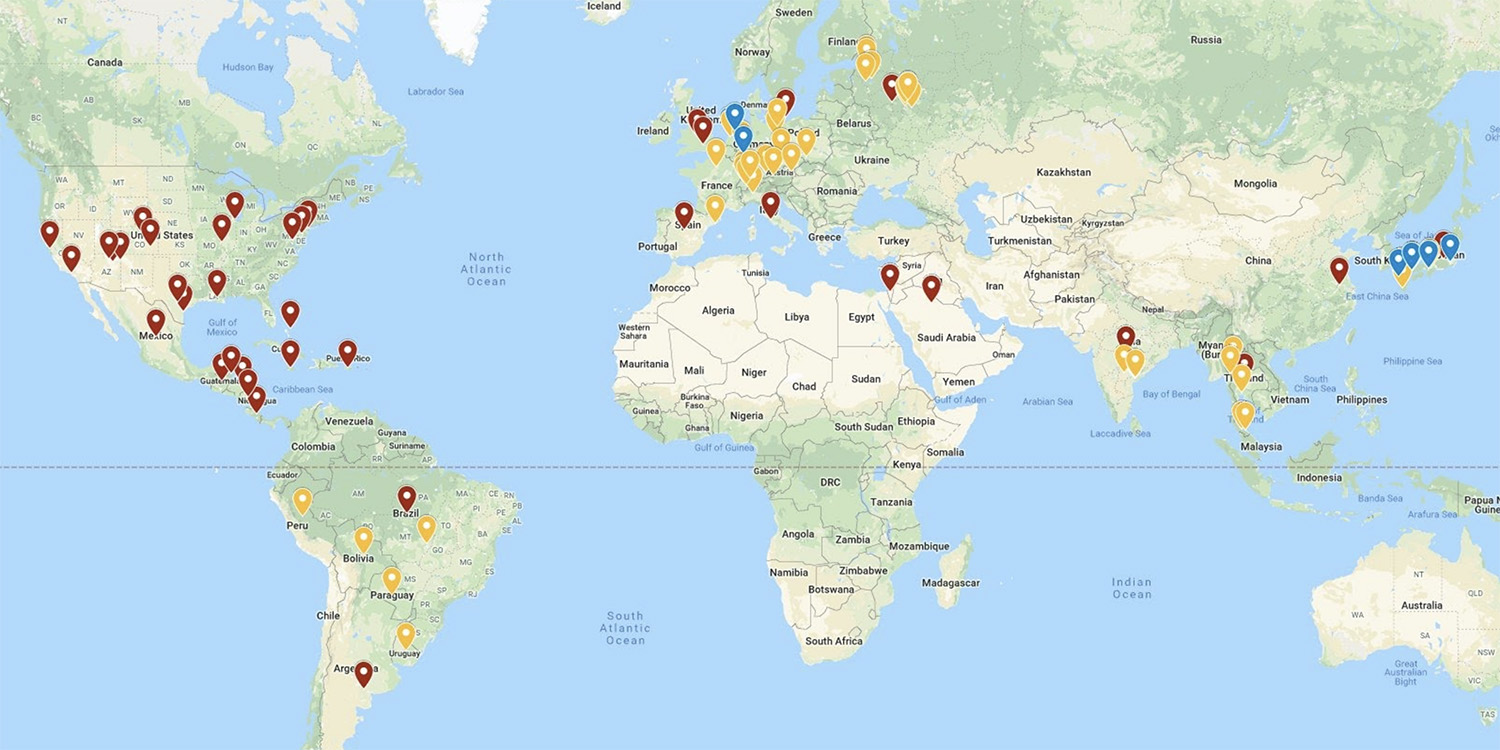 For over half a century, Hesston College has offered unique, immersive intercultural experiences. From programs in Europe and Asia, Central and South America, and vibrantly diverse settings the U.S., generations of students have gained life-altering new perspectives along with their academic credits as part of the Hesston Experience.
Current Programs (in order of upcoming offerings)
Recent Programs
Russia (2010-2019): Director of Nursing Gregg Schroeder leads nursing majors and other interested students on a two-week academic and cultural tour of prominent cities and historical sites in western Russia. Highlights include presentations at a university in Veliky Novgorod, Moscow and St. Petersburg, and rural villages and folk centers.
MDS Summer Field Experience (2006-20): Disaster Management students study and serve for eight weeks on active MDS sites in the U.S. and Canada. Students have also participated in weeklong service projects over spring break since 2016.
Thailand (2019): President Joe Manickam and Biology Professor Kyle Miller Hesed led a group of students and community members to Manickam's native Thailand for a two-week interfaith study of language and culture, in partnership with Haroon Mosque and Payap University, among others.
China (2018): Hesston College graduate Mackenzie Miller ('18) pursued her passion for Chinese language and culture by embarking on the first HC-sponsored gap year at Nanjing Normal University in Nanjing, China.
The world continues to grow more interesting and complex as we progress through the 21st Century, and Hesston College believes it is more important than ever to incorporate intercultural competence and empathy into our curriculum. Experiences like these are only a few of the ways we strive to educate and nurture each student within Christ-centered community, integrating thought, life and faith for service to others in the church and the world.