Hesston College Today is a magazine for alumni and friends of the college to help them stay in touch with each other, the college and our students.
Help Hesston College go green by requesting to receive your copy of Hesston College Today by email. Contact the alumni office at alumni@hesston.edu today!
Current Issue: Service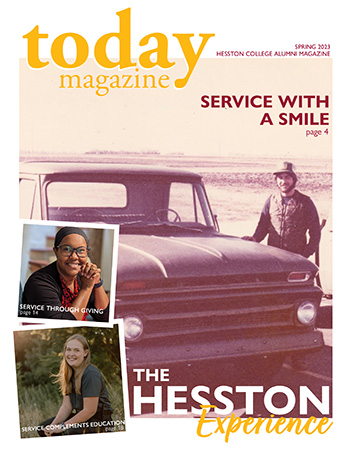 Download the PDF version to see additional content including alumni news (also available in high-resolution).