Once you've been accepted into Hesston College, the real fun begins. You will join a smart, fun-loving and dedicated campus community.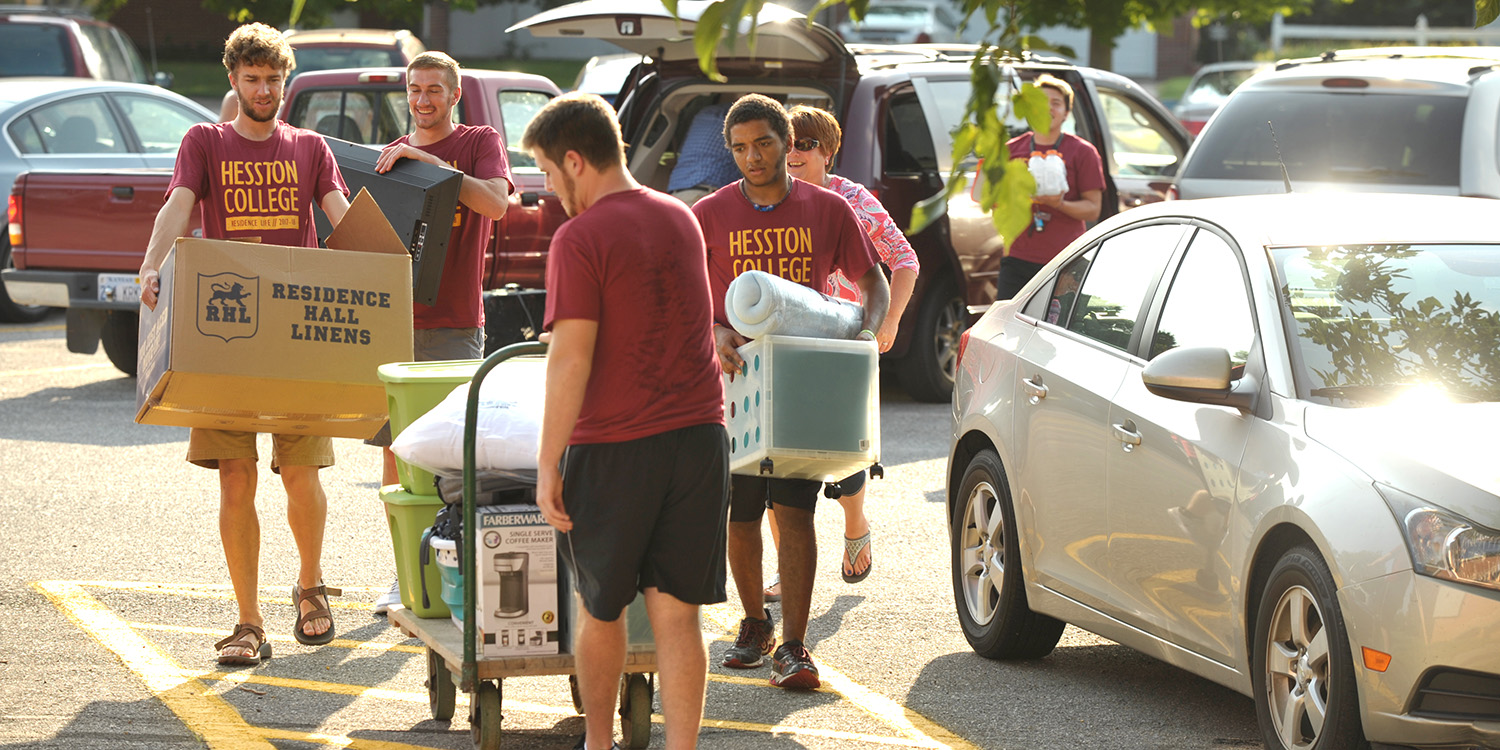 As the school year approaches, things will likely start to move a little bit faster. So in order to be prepared, there are a number of areas you'll need to have covered. Some of these things include:
Applying for financial aid
Sending us your photo
Having your high school and any college transcripts sent to us
Having your ACT and/or SAT scores sent to us
Sending us your $150 deposit
Completing your housing application and health form (after March)
Registering for classes (after April)
Ordering your textbooks and supplies online
Familiarizing yourself with the Hesston campus and its surroundings
Starting to pack for Opening Weekend in August!
Yes, there's a lot of organizational mumbo-jumbo that you'll navigate once you officially become a Hesston student. But it's not that bad, and believe us, it's well worth it.
And remember what we said about having such a cool, down-to-earth staff of admissions professionals? We meant that, and they don't disappear once you've been accepted. You can always contact your admission counselor with any question.