What to Expect
Ask any of our students what the deciding factor was for them to start at Hesston, and more often than not they'll say it was the campus visit.
The first thing you'll notice when you visit is the strong sense of community.
During your Hesston College visit you can do all the things you'd expect: tour the campus, sit in on a class, speak with professors, have lunch with students, catch a Larks game and more. You can explore the surroundings, check out what's happening in Wichita (just 30 minutes away), and even spend the night with a student host in one of our mods -Hesston's own, distinct approach to residence halls.
When you visit, keep these tips in mind:
Bring a camera to capture things that stand out
Write down all of your questions ahead of time and bring them
Check out bulletin boards and event postings to get a feel for social life on campus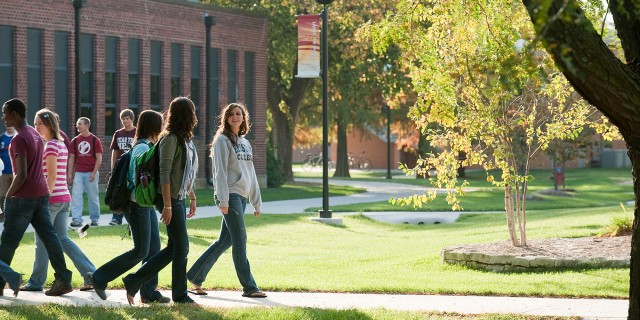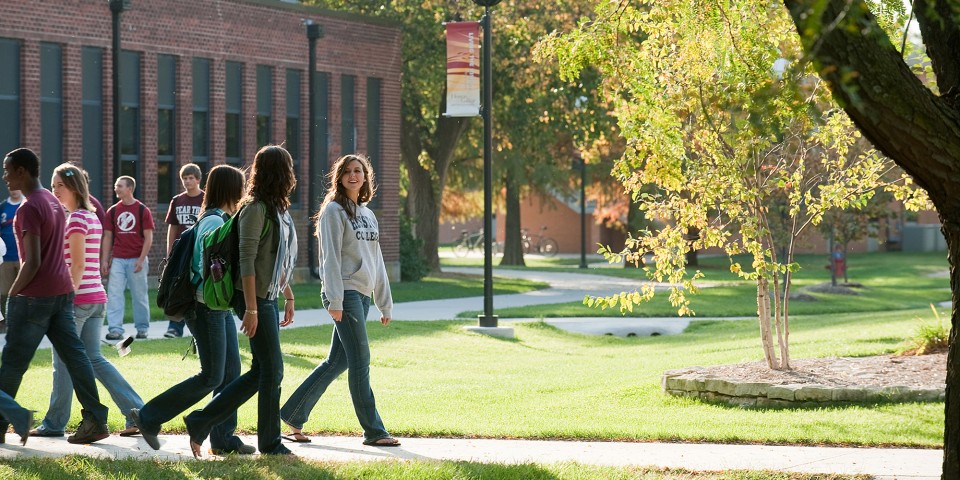 Schedule Your Visit to Hesston
Good times to visit
Campus visits for high school seniors and juniors – parents welcome:
We invite you to campus anytime during your junior and senior years of high school. That said, we have a few special visit weekends set aside each year. This year the dates are:
September 30 to October 1, 2016 – Legacy Visit Weekend and Homecoming
October 21 to 22, 2016 – Performing Arts Scholarship Auditions Oct. 21
November 11 to 12, 2016
November 24 to 25, 2016 – Thanksgiving Celebration
January 27 to 28, 2017
February 10 to 11, 2017
March 3 to 4, 2017
March 31 to April 1, 2017
If these dates don't fit your schedule, we will gladly arrange a visit at a time that works for you. Just tell us when you complete our online visit registration, drop us a line at admissions@hesston.edu or call us at 800-995-2757.
Students who have an interest in auditioning for choir and who would like to compete for a music or theatre scholarship should plan to visit October 21, November 4 or February 24. Call our office a 800-995-2757 for more information or to schedule an audition.

Scholars Competition – Nov. 18, 2017

Requires a 3.0 cumulative, unweighted GPA and a 20 ACT/1020 SAT two-part test or 1390 SAT three-part test. Students may also be invited through the leadership referral program. Contact the Admissions Office to register or for more information.
Campus Open House
Campus Open Houses for high school seniors, juniors and sophomores – parents welcome:
September 5, 2016 (Labor Day)
October 22, 2016
November 12, 2016 – Nursing Open House
January 16, 2017 (Martin Luther King, Jr., Day)
February 11, 2017
March 4, 2017
April 1, 2017
April 22, 2017 – Sophomore and Junior Day
Campus Open House follows this basic schedule:
9 a.m. – Arrival at 301 S. Main St., follow signs to Open House
9:05 a.m. – Check in and welcome
9:15 a.m. – Faculty Panel
10:15 a.m. – Residence Life
10:30 a.m. – Student Panel Discussion
11:30 a.m. – Brunch
noon – Campus Tour
1 p.m. – Next steps – Admissions and Financial Aid
More about visit schedules, travel expenses, and how your parents can participate in your visit