We need you.
Every day the Hesston Experience Fund delivers the unrestricted income needed to maintain the college's many educational programs as well as the facilities in which they take place, all while helping provide competitive scholarships and student opportunities that promote academic, spiritual and social growth. Gifts to the Hesston Experience Fund go to work immediately and are essential to fulfill the college's mission — to educate and nurture each student within Christ-centered community, integrating thought, life and faith for service to others in the church and the world.
We invite you to join us in helping to deliver the Hesston Experience through becoming a Hesston Experience Fund Partner — individuals and households committed to supporting the Hesston Experience on an annual basis at $1,000 or more. Your gifts will help offer transformative experiences with a lasting impact.
The Partner program offers six giving levels to fit your budget
President's Partner

$15,000 and more annually (starts at $1,250 per month)

Transforming Partner

$10,000 to $14,999 annually (starts at $834 per month)

Visioning Partner

$7,000 to $9,999 annually (starts at $584 per month)
---
Legacy Partner

Partners who have designated Hesston College as a recipient of an estate gift
Leading Partner

$4,000 to $6,999 annually (starts at $334 per month)

Sustaining Partner

$2,000 to $3,999 annually (starts at $167 per month)

Founding Partner

$1,000 to $1,999 annually (starts at $84 per month)
---
Lifetime Partner

Classification for individuals who have given $250,000 or more over their lifetime
Act now to make your gift go further
Hesston College has been given a matching gift by a Partner couple who have been faithful supporters of the college's Partner program for many years. For every new or upgraded Partner who commits at a level of $1,000 or more annually, the matching funds will benefit an endowed student scholarship fund or the Hesston Experience Fund.
Partner facts
The Partner Program was launched in 1976 with 37 Charter households.
Today we have about 700 Partner households with about 250 located in Kansas, 80 in Indiana, 40 in Ohio, 40 in Pennsylvania, 40 in Iowa and the remaining 250 located across 31 other states and Canada.
Partner giving makes up roughly 85% of Hesston Experience Fund giving.
The Hesston Experience Fund makes up roughly 20% of Hesston College's annual budget.
Make it easy
Joining this dedicated group of alumni and friends is simple. If desired, all giving can be done online.
Or contact the Development Office: 620-327-8147, development@hesston.edu
Or Hesston College Development, PO Box 3000, Hesston, KS 67062
We accept cash, check, credit cards, Apple Pay, commodities, stocks, electronic transfer or automated donations. Supporting the Hesston College student experience has never been easier!
Looking to make your Partner giving more specific?
Some alumni and friends of Hesston College have a deep affinity with a specific program, such as our nurses, pilots, athletes and beyond. With that in mind, new or upgrading Hesston Experience Fund Partners have the option to link their giving to one of the following programs listed below and on the pages that follow. Partners linked to a specific program fund will see 20% of their annual gift directed to the program of their choice. This allows Partners to support the overall student experience while also supporting the specific program they hold dear. click to expand:
Lark Nursing Fund Partners
Partners committed to the Lark Nursing Fund support the largest Hesston College academic program. These gifts help educate and equip students to care for individuals, communities and populations across the lifespan and across the spectrum of healthcare environments.The goal for the Lark Nursing Fund is to offset the $140,000 annual program budget and exceed program expenses in order to annually build the Hesston College Nursing endowment.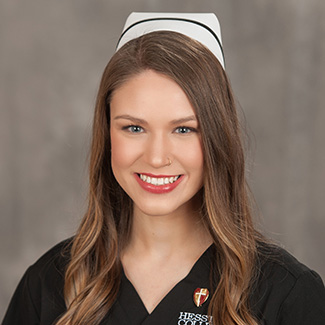 In only one year at Hesston College, I grew personally and professionally more than I thought could be possible.
—Karlie Rosenberger '20, Parker, Colo.
Lark Flyers Fund Partners
Partners committed to the Lark Flyers Fund directly support Hesston College Aviation, the associate degree and bachelor's degree programs, where program faculty and staff help to shape students into the high-quality and high-character aviation professionals for which Hesston College is known.
Through my internship, I have an amazing opportunity to work with specific aircraft on a daily basis as well as network with professional aviators from around the world.
—Austin Troyer '18, '21, Rockingham, Va.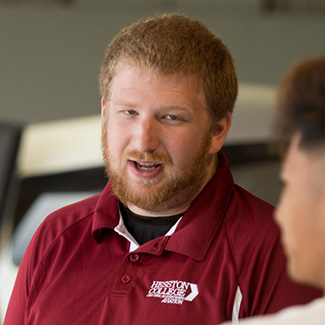 Lark Business Management Fund Partners
Partners committed to the Lark Business Management Fund support the new business management bachelor's degree program at Hesston College, launched in 2021 and made possible by the long history and strong foundation of a robust business program at HC. Hesston-educated business leaders and entrepreneurs are making an impact around the world. Your gifts will help Hesston College continue to invest and grow this new bachelor's degree program and the unique curriculum offered to students while also bolstering the foundational associate degree experience.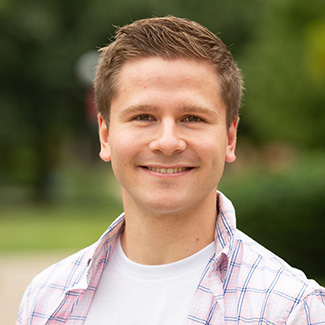 God led me to Hesston to meet people, find calling, learn about business management and develop my faith. Hesston's care and commitment throughout the recruiting process affirmed that this was the place. Their continued support has fulfilled what I was looking for.
—Tobie Plett '20, '23, Winnipeg, Manitoba, Canada
Lark Engineering Fund Partners
Partners committed to the Lark Engineering Fund support the new engineering bachelor's degree program at Hesston College, launching in 2022. This program aims to build on the strong science and math foundation provided at Hesston College, blending computer, mechanical and electrical engineering with robotics. This program aims to deliver a competitive and innovative engineering degree with a mechatronics track.
Hesston gave me a solid engineering foundation. I look forward to getting into my career and seeing where it takes me.
—Caleb Oesch '21, Caldwell, Idaho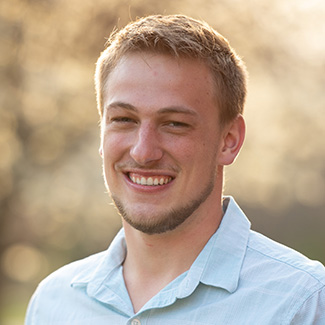 Lark Athletic Partners
Partners in the Lark Athletic Fund directly support coaches in their efforts to develop exceptional student-athletes and persons of high character on each of the 10 varsity sports teams. This task is accomplished by caring for each individual spiritually, mentally, emotionally, physically and intellectually. That's the Lark Way.The goal for the Lark Athletic Fund is to offset the $300,000 annual program budget and exceed program expenses in order to annually build the Hesston College Athletic endowment.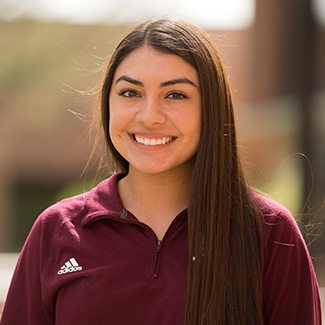 Hesston has helped grow my faith as I've connected on a deep level with teammates and coaches, and through chapel and Campus Worship.
—Lexi Avalos '21, Yucaipa, Calif.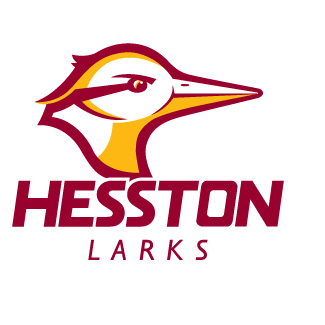 The Lark Way
We are committed to growing young people in their walk with Christ.
We are committed to the pursuit of excellence.
We are committed to developing high character servant leaders.
We are committed to the academic development of every student-athlete.
Perks of being a Partner
15% off at the Hesston College bookstore and online at hesston.edu/bookstore
Free admission to all home Lark athletic events
Two free tickets to each Hesston College theatre performance
Quarterly Partner Hesston College updates
Special recognition in the Honor Roll of Donors
Invitation to the annual Partner luncheon during Hesston College's Homecoming weekend
The knowledge that you make a direct impact on the Hesston College student experience