President and Administrative Council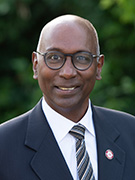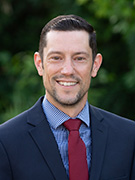 Caleb Loss, vice president of finance and auxiliary services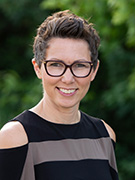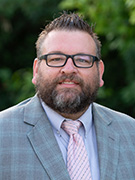 Grant Myers, vice president of enrollment management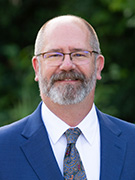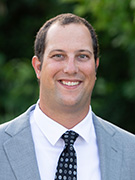 Michael Smalley, vice president of student life
---
Affiliated with Mennonite Church USA, Hesston College is governed by the Hesston College Board of Directors. Mennonite Education Agency and Hesston College appoint board members collaboratively.
Hesston College Board of Directors
Chair Ken G Kabira, Bartlett, Ill.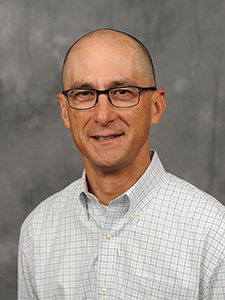 Board Term: 2014-18, 2018-22, 2023-26
Executive Vice President and Chief Operating Officer, Narita Manufacturing Inc.
Ken (goes by "Kenji" but spells it "Ken G") currently serves as the EVP & COO of Narita Mfg., the U.S. subsidiary of a Japanese manufacturer that supplies critical parts to the passenger rail car industry. He has been in executive leadership roles for nearly two decades. He has served as a chief marketing officer in all three sectors of the economy – private (McDonald's Japan), public (Chicago Transit Authority) and nonprofit (National-Louis University and Lions Clubs International). He also serves on the board of directors of Japan America Society of Chicago.
Member of Lombard (Ill.) Mennonite Church
Education:
A.A., liberal arts, Hesston College, 1981
B.A., behavioral science, The University of Chicago, 1985
M.B.A., marketing, The University of Chicago, 1992
Ken G has two children, Joe (b. 1996) and Alice (b. 1999), and is an avid cyclist and a passionate fan of Arsenal Football Club in addition to Hesston Larks.
"As an alumnus of Hesston College, I have benefited enormously from the intellectual, social and spiritual formation I experienced at the college over thirty years ago. It was only for two years, but Hesston was a time and place that gave me a significant growth experience. It may be a small place, but Hesston can give a big experience to young people who are making a critical transition in their lives. I want to help the college continue to thrive as an institution that can provide such a positive experience to future generations."
Vice chair Anita Stalter, Goshen, Ind.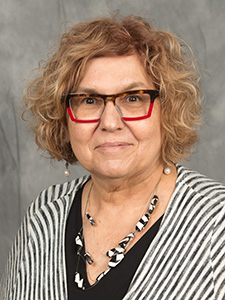 Board Term: 2018-22, 2023-26
retired Vice President of Academic Affairs and Academic Dean, Goshen College
Member of College Mennonite Church, Goshen, Ind.
Education:
A.A., Sauk Valley Community College (Sterling, Ill.), 1967
B.S., Eastern Mennonite College (Harrisonburg, Va.), 1979
M.Ed., early childhood education, James Madison University (Harrisonburg, Va.), 1984
Ph.d., teaching, curriculum and educational policy, Michigan State University (East Lansing), 1997
Anita has two grown children.
"I was education department chair at Goshen College for 13 years and an administrator there for 14 years. During those years I had the opportunity of seeing Hesston transfers who came to Goshen College with a solid academic background and a commitment to the core values and mission of GC. I also served on the recent Hesston College presidential search committee and through that process learned the value of a Hesston College education."
Secretary Paula Brunk Kuhns, Portland, Ore.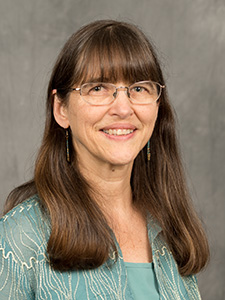 Board Term: 2019-23
Retired Teaching Learning Coach, Colorado Springs School District 11
Co-owner of Just Cause, a Fair Trade Store LLC
Paula worked in public elementary schools both as an educator and as an instructional coach. She now enjoys selling fair trade goods through her mobile store, Just Cause. She spent three years with Mennonite Central Committee in Mexico and has served on the leadership board for Mountain States Mennonite Conference, the Mennonite Women USA board, and the Leadership Discernment Committee for Mennonite Church USA.
Member of Portland (Ore.) Mennonite Church
Education:
A.A., Hesston College, 1979
B.A., University of Colorado Colorado Springs, 1987
Elementary teaching license, University of Colorado Colorado Springs, 1989
Paula and her husband, Bruce (Hesston College, 1978), enjoy living close to their son (Hesston College, 2002), daughter-in-law (Hesston College, 2003), and twin grandsons (Hesston College, 2029?).
"My years at Hesston College set a trajectory for my life through academic and spiritual growth as well as lasting relationships. I was encouraged to be actively engaged in the world, and I value that the college has continued growing into an academic community with global impact. I am honored to serve on this board and look forward to discerning new directions as Hesston enriches the hearts and minds of its current and future students."
Treasurer Ivannia Graber, Goshen, Ind.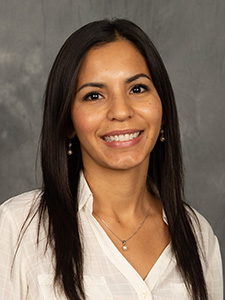 Board Term: 2022-26
Audit Manager at Blazek & Vetterling, Houston, Texas
Ivannia is a CPA and has been working in public accounting for over 15 years. She has experience working with many different industries but currently focuses and specializes in tax-exempt organizations.
Member of East Goshen Mennonite Church
Education:
B.A., Goshen (Ind.) College, 2008
Ivannia and Ben Graber have three young children: Lucas, Sebastian and Isabella.
"I really value and support Christian higher education and so I am honored to serve on the board of directors of Hesston College. I have already felt so welcomed and look forward to continuing to meet everyone in this community."
Dwight Gingerich, Kalona, Iowa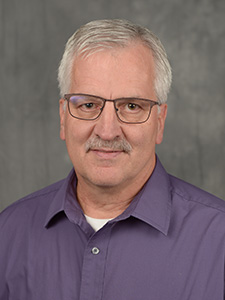 Board Term: 2017-21, 2021-25
Principal and Boys Basketball Coach, Hillcrest Academy
Member of First Mennonite Church, Iowa City
Education:
B.S., Eastern Mennonite University (Harrisonburg, Va.), 1981
M.A., counselor education, University of Iowa (Iowa City), 1986
administrative endorsement, Morningside College (Sioux City, Iowa)
Dwight and Mo Rhodes (Hesston class of 1983) Gingerich are the parents of two college students and one in high school.
"I have heard so many good things about Hesston from Mo, as she had a terrific experience there. In my role as counselor, I've had a number of opportunities to be on campus, and have seen many of our students go there. It is very rare to find someone who hasn't felt really blessed by their time at Hesston. Hesston strikes me as a nurturing environment, a place highly committed to infusing Christian faith with learning. I am excited to serve in this way!"
Val Gleason, Newton, Kan.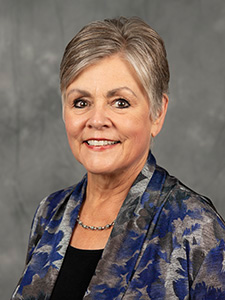 Board Term: 2020-24
Chief Executive Officer, Newton Medical CenterEducation:
diploma, Firestone School of Nursing at Akron (Ohio) City Hospital, 1975
B.S., business, Kansas Newman College (Wichita), 1991
M.B.A., Baker University (Baldwin City, Kan.), 1999
Val and Monty are the parents of four adult children.
Barth Hague, Gunnison, Colo.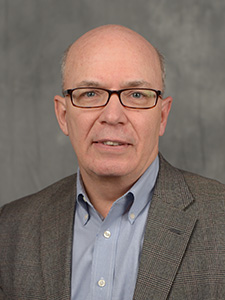 Board Term: 2017-21, 2021-25
Retired, former President and CEO, Mirror, Inc.
Barth retired after a career that included leading Mirror, a behavioral health company serving the State of Kansas and headquartered in Newton as president and CEO. Previously, he was chief marketing officer at Wichita State University and prior to that, vice president of marketing services for Everence. In addition, Barth serves on the NMC Health Board of Directors. He previously served as a Newton city commissioner as well as Newton's mayor.
Member of Shalom Mennonite Church, Newton, Kan.
Education:
A.A., Hesston College, 1976
B.A., Goshen (Ind.) College, 1979
M.A., communication, University of Texas (Austin), 1988
Barth and his spouse, Betty (Hesston College, 1976) have two grown sons.
"Hesston College has been dear to my heart ever since I first stepped onto the campus in 1974. I was immediately embraced by a community-oriented, Christ-centered perspective that has continued to develop and grow throughout my adult life. I'm humbled that now, many years later, I have the opportunity to return something of value that can help the college develop and grow."
Tim Penner, Harper, Kan.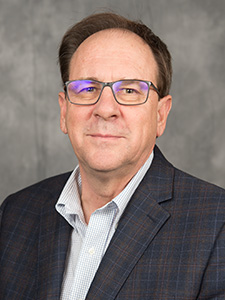 Board Term: 2019-23
President and CEO, Harper Industries
Tim is the president and board chair of Harper Industries, a manufacturer of bale handling, hydraulic and lawn and turf equipment in Harper, Kan. He is a past chair of the the Mennonite Economic Development Associates board and has served Mennonite Central Committee (MCC) in several roles including as agricultural extensionist and community development worker in Bolivia, country director for Bolivia and interim director for Latin America.
Member of Pleasant View Mennonite Church, Harper, Kan.
Education:
B.S., Goshen (Ind.) College
M.B.A., Eastern College (St. David's, Pa.)
Tim and Faith Hershberger Penner (Hesston College, 1974) have adult children and a daughter in law.
Amanuel Wondimu, Dallas, Texas
Board Term: 2023-27
Stress Engineer for Boeing 737 NG/Max, Kaleidoscope Innovation and Product Design
Amanuel is a structural analysis engineer with multiple years of experience within customer support engineering, flight test center and military programs. He has served on the Hesston College Engineering Advisory Board and the Alumni Advisory Council and as a cultural ambassador of Wichita State University. He was born in Addis Ababa, Ethiopia. During his free time, Amanuel enjoys playing soccer and traveling to new places.
Member of the Ethiopian Orthodox Church
Education
A.S., Hesston College, 2016
B.S., Wichita (Kan.) State Universtiy, 2019
M.S., Wichita State University, 2023
My time in Hesston College has taught me several lessons. Most of all, to serve the community that gives you everything when you need it the most is the valuable one. It is an honor and a blessing to get the opportunity to give back to the HC community as HC helped to shape my career path and live a Christ centered life. It is my wish and goal to help create, support and pass along the very good experiences I had in HC to the community, institution and future generations. Thank you!
Jeff Wright, Riverside, Calif.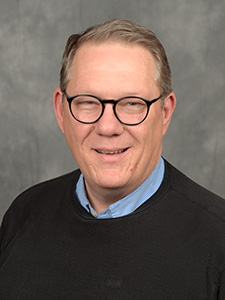 Board Term: 2018-22, 2022-26
Executive Director, Urban Expression North America
Jeff serves as a consultant to church and faith-based nonprofit organizations on missional strategy, leadership development, financial self-sufficiency and incubating new ministries. Through his work with Urban Expression, Jeff currently serves as a Mosaic Mennonite Conference Leadership Minister, working with the conference's immigrant churches in California. This ministry includes working with predominantly Indonesian, Chinese and African congregations. For 2022, Jeff is also serving a one-year term as a part-time intentional interim pastor at Blooming Glen Mennonite Church, in Bucks County, Pa. As part of this assignment, Jeff and his wife, Debbie, split their time between their home in Riverside, Calif., and living part time in Souderton, Pa. Jeff also serves as assistant chairperson of the board of directors of the Pacific Conference of the Brethren in Christ Church US, and he is also a Commissioner on the Human Relations Commission in the City of Riverside, California.
Member of Crest Community Church, Riverside, California. He is an ordained minister in both the Mosaic Mennonite Conference and in the Brethren in Christ US.
Education:
B.A., Tabor College (Hillsboro, Kan.), 1981
M.Div., Fresno (Calif.) Pacific Biblical Seminary, 1986
M.B.A., church management, Graduate Theological Seminary (South Bend, Ind.), 1995
Post-graduate Diploma, applied theology, Spurgeon's College (London, U.K.), 2008
Jeff and his spouse, Debbie, have two adult children and five grandchildren.
"I have had a long-term admiration for Hesston College and its mission along with a respect for the nation-wide and international reach of the college. My daughter and son-in law are alumni and met at Hesston College. I am particularly excited about the emerging trends possible in Christian higher education for a two-year school as it prepares to reach for higher goals."
Roger Yoder, Goshen, Ind.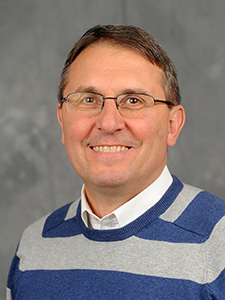 Board Term: 2013-17, 2017-21, 2021-25
Captain retired, American Airlines, and co-owner, New Horizons Aviation, Goshen, Ind.
Member of East Goshen (Ind.) Mennonite Church
Has worked with East Goshen's youth and young adult groups and served as an elder, fellowship commission chair, as well as various other positions in the church.
Education:
A.A., Hesston College, 1979
Roger and Rhonda have two adult children, a daughter-in-law and two granddaughters.
"Hesston College gave me wings many years ago as well as life long friends, a career that I love, and a wife that I love even more. Our children both attended Hesston College and I would like my granddaughters to attend some day. It is my desire to see Hesston College further the work of the kingdom and I am happy to do my small part in making that happen."