About the Department
The English Department's mission is to teach students close reading, critical thinking, and research and writing skills that enable them to be more compassionate and responsible human beings. With careful attention to how life experience, cultural conventions, and historical contexts contribute to meaning-making, faculty and students together develop a working knowledge of textuality-the dynamic processes of producing and interpreting texts-as a cultural practice that shapes life experience and world view.
Writing and publication opportunities are available with The Hesston College Horizon, our student newspaper, and The Journal of Writing and Art (JWA), both publications housed in the Hesston College Communication Arts department.
Words Alive! Spring 2021 winners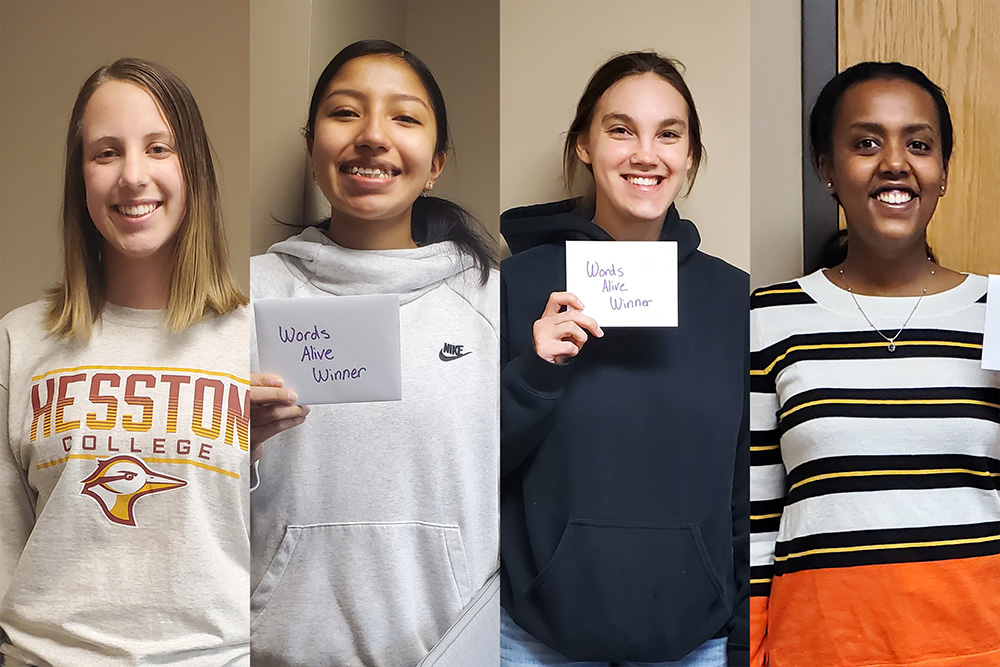 Each semester the English department sponsors a writing contest for students and the winning works are read, usually by the writer, at one of the last Forum gatherings of the term. The spring 2021 winners were Alisha Dorsing, Star Her Many Horses, Kaytlen Keough and Hevi Mamo.