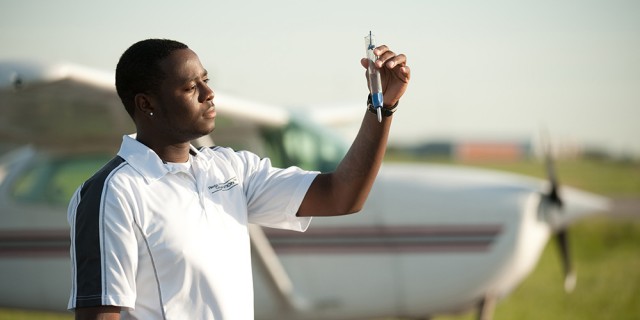 316-283-6161
Fax 316-283-6366
Majors
Mission
Hesston College Aviation advocates the joy of flight. We teach and model the skills, principles and attitudes of safe, responsible, thoughtful airmanship. We live and work within a community of faith pursuing the college's mission.
Learning Environment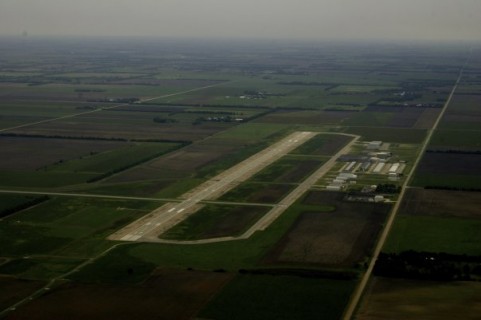 Located 15 minutes from campus, the Newton City-County Airport (KEWK) exposes students to a wide variety of traffic and serves as a reliever for Wichita's Mid-Continent Airport. There are 30 other airports within 30 miles ranging from 1500 foot grass strips to 10,000 foot airline-served runways. This allows many learning opportunities!
The Hesston College training facility offers private briefing rooms to meet one-on-one with your instructor. The facility houses six single and multiengine aircraft and an FAA-approved Advance Aviation Training Device (AATD).
CATS Testing Center
Hesston College offers FAA written exams at our in-house CATS testing center. Tests are available for all FAA pilot and mechanics tests.
Tests are given at Hesston College, Monday-Friday, by appointment.  All FAA tests are $150, or $140 for AOPA members. Contact Hesston College to schedule your CATS test at 316-283-6161.
Directions to Hesston College's CATS Testing Center.
Visit the CATS Testing home page for specific information.
Aviation as Mission, Mountain Flying, Airline Training Orientation Program and more
Careers – What can I do with an aviation degree?
Aviation Faculty

Staff flight interns and key contacts