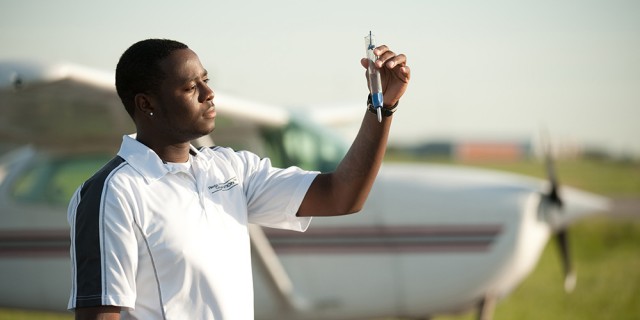 316-283-6161
Fax 316-283-6366
Majors
Mission
Hesston College Aviation advocates the joy of flight. We teach and model the skills, principles and attitudes of safe, responsible, thoughtful airmanship. We live and work within a community of faith pursuing the college's mission.
Learning Environment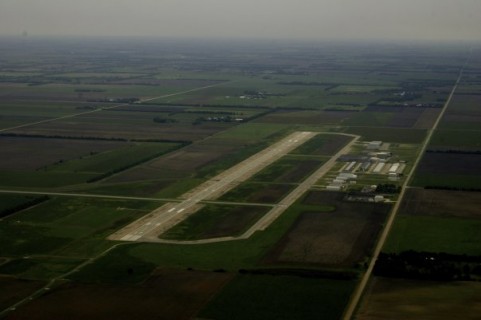 Located 15 minutes from campus, the Newton City-County Airport (KEWK) exposes students to a wide variety of traffic and serves as a reliever for Wichita's Mid-Continent Airport. There are 30 other airports within 30 miles ranging from 1500 foot grass strips to 10,000 foot airline-served runways. This allows many learning opportunities!
The Hesston College training facility offers private briefing rooms to meet one-on-one with your instructor. The facility houses five aircraft, a Flight Training Device, and two PC Simulators.
CATS Testing Center
Hesston College offers FAA written exams at our in-house CATS testing center. Tests are available for all FAA pilot and mechanics tests.
Tests are given at Hesston College, Monday-Friday, by appointment.  All FAA tests are $150, or $140 for AOPA members. Contact Hesston College to schedule your CATS test at 316-283-6161.
Directions to Hesston College's CATS Testing Center.
Visit the CATS Testing home page for specific information.
Aviation as Mission, Larks Rally, Mountain Flying, Airline Training Orientation Program and more
Careers – What can I do with an aviation degree?
Partnerships


Hesston College is an official SkyWest Airlines Partner School, offering students from Hesston's aviation program a more streamlined and efficient pathway to transition into a flying career at SkyWest through the Pilot Pathway Program. SkyWest Airlines is a passenger airline company that operates in partnership with Delta Airlines, United Airlines, American Airlines and Alaska Airlines.
Courses
Hesston College offers you exceptional preparation to get your career in aviation off to a flying start. To schedule a tour of our facilities, including a free introductory flight, and to learn more about getting your aviation degree at Hesston, call the Aviation Department at 316-283-6161 or email us at aviation@hesston.edu.
Links