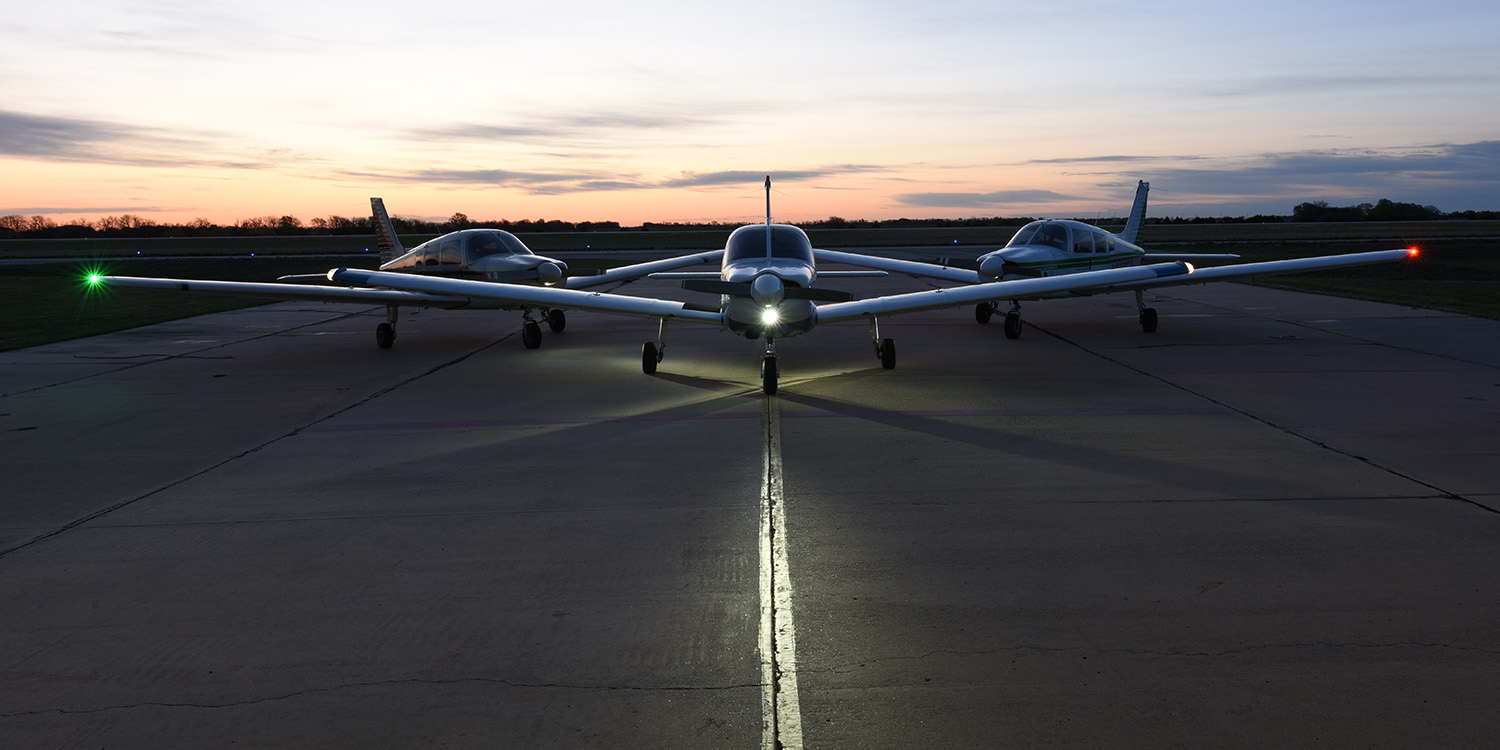 Flight Training Requirements
Prior to the commencement of flight training, all aviation students enrolled as VA Vocational, or Community-based must communicate with the Hesston College Business Office to provide one of the following:
Substantive documentation of an approved company-sponsored reimbursement plan, or,
A monetary-based deposit that is equivalent to 25% of the total lab fee that has been established for the intended course of training. In addition to the aforementioned deposit, each VA Vocational or Community-based student must establish a payment plan to address financial charges accrued in excess of the initial deposit.
Fleet
Aircraft Rental
All pilots must have satisfactorily accomplished a checkout in the specific make/model/series of aircraft by a Hesston College Aviation Flight Instructor, and must provide documented evidence of compliance with 14 CFR Part 61.56 and 61.57. Aircraft rental prices are subject to change.
Aircraft
Avionics
Hourly Rate
1976 Piper PA-28-181 Archer II
$130.00/hour
1977 Piper PA-28-181 Archer II

Garmin GTN 650
G5 ADAHRS
G5 HSI
ADS-B
IFR

$130.00/hour
1984 Piper PA-28-181 Archer II

Garmin GTN 650
G5 ADAHRS
G5 HSI
ADS-B
IFR

$130.00/hour