Special offer for first 20 juniors who commit to entering and are accepted into the Bachelor of Arts in business management program in fall 2022: travel fee waived for the 2022-23 and 2023-24 years – a value of approximately $10,000. Details coming soon. Email admissions@hesston.edu or call 620-327-4221 to learn more.
Shaping Future Business Leaders
Hesston College's business program offers a series of courses in various aspects of business to prepare students for career paths in finance, accounting, economics, business management or administration, international business, sales and marketing or IT management.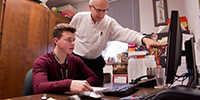 Our faculty and facilities, mission, goals and business practices of excellence
Learn about our new bachelor's degree and how to apply for admission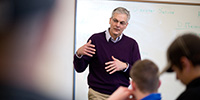 Details about our majors in Accounting, Business, Computer Information Technology, Computer Science and Economics
Hesston College's Business Advisory Council provides guidance on best practices and actively helps students by mentoring students, meeting with them….learn from seasoned business professionals who are experts in their field.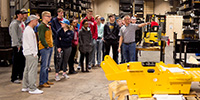 Real world experience is central to a Hesston College business education.
Hesston College's DECA Emerging Leadership Team is an extracurricular activity for students who want to improve their leadership skills through DECA competitive events.
Scholarships and Awards
Harper Industries Internship
Alumni spotlights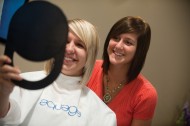 "Growing up, my parents were able to set their own hours and make time for family," Sarah said. "I like the idea of being in charge and using my leadership abilities just like I saw my parents doing."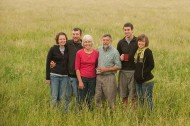 "I was frustrated with all of the chemicals, so I started searching for alternative ways of doing things," said Ken King '74. "I experimented with a lot of different ways before finding a system that worked for us. The goal is to work with nature rather than trying to manipulate it."
"We're part of the movement of knowing your farmer," said Judy (Weaver) '73 King. "Our customers are local. We know them, and they know us and trust us."
"I never wanted to be in the pharmacy industry because I saw that the business model was not working," said the business-minded Miller. "But when there is a problem, there is always a solution."