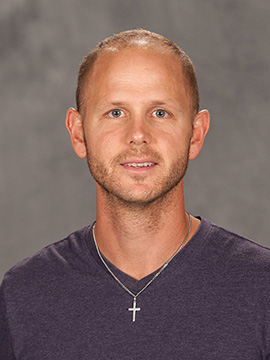 Nursing Professor
Email
travis.bunk@hesston.edu
Office
Bonnie Sowers Nursing Center
Affiliated Departments or Programs
Education
A.A., Cloud County Community College (Concordia, Kan.)
B.S., Kansas State University (Manhattan)
B.S.N., Wichita (Kan.) State University
M.S.N., Wichita (Kan.) State University
Professional Affiliations
Courses Taught
I teach clinical lab for
Nurs 302 Foundations II and Maternal/Child Nursing
Nurs 400 Acute Care Nursing I
Nurs 402 Acute Care Nursing II
In Addition …
What drew you to the field of nursing education?
My passion for service and my love of Christ brought me to nursing field and eventually to education.
What about teaching energizes you?
Seeing the growth of nursing students from first semester to fourth semester is exciting. Helping future students understand the need for compassion at the bedside as critical thinking is developed and clinical decisions are implemented.
How has your background and educational experience shaped you as a teacher?
Prior to nursing I spent 7 years in the social work field and have been full time at the bedside since then. My professional experiences have allowed me to understand various walks of life and extreme patient case scenarios that allow me to identify realistic situations and educational opportunities for student nurses.
Related Links