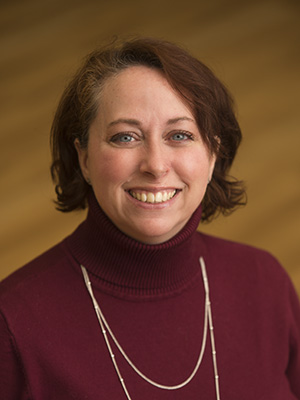 Theatre and Communication Professor, Director of Theatre, Department Chair
Email
rachelj@hesston.edu
Affiliated Departments or Programs
Education
B.F.A., theatre performance, Emporia (Kan.) State University
M.A., theatre performance and speech, Oklahoma State University, Stillwater
Research interests
Drama therapy, docu-drama, theatre for young audiences, and the function of theatre in the sciences
Writing credits
Light Eternal
2017 and
Still, Small Voice
2019 as adapted collaborations
Favorite links
Professional Affiliations
Courses Taught
ThAr 125 Theatre Practicum
ThAr 127/227 Acting I/II
ThAr 201 Stage Makeup
Intro to Theatrical Design coming soon
Comm 206 Speech Communication
IDS 101 First-Year Seminar
In Addition …
What excites you about theatre?
A favorite director of mine, Anne Bogart, said,
"If what Picasso proposed is true, that the first stroke on the canvas is always a mistake, it is best to get on with the mistake, without delay, earlier rather than later. Write one sentence, make one choice or point at something and say "Yes." And then, as the process unfolds, and as long as I keep at it and stay attentive and resolute, making adjustments to each mistake, things eventually fall into place."
It excites me to watch students begin to trust enough to take that leap. The most naturally gifted and experienced student should never get comfortable with where they are in their craft. This requires them to be open to see and accept imperfections in their work. I enjoy creating a space that allows mistakes to happen, humility to be practiced, curiosity to grow and ultimately, great theatre to be made.
Who are your role models or mentors?
I always appreciate theatre directors, actors and others, who aren't afraid to take risks. Directors who can take an old play and breathe new life into it, while still honoring the text. Actors who fill the whole space and maintain an earnestness in their roles, who share their vulnerability not to overwhelm, but rather invite the audience in. Choreographers that look past what's already been done and work to create seamless storytelling with movement. Risk takers who want to teach and please their audiences. Theatre artists who inspire me: Hal Prince, Anne Bogart, Peter Brook, Carol Burnett, Lucille Ball, Catherine O'Hara, Bill Murray, Ian Holm, Gilda Radner, Tim Conway, William H. Macy, Sutton Foster, Sidney Poitier, Michael Shannon, Phylicia Rashad, Phillip Seymour Hoffman, Patrick Stewart, Brian Stokes Mitchell, Audra McDonald, Ian McKellan, James Earl Jones, Jesse Mueller, Agnes de Mille, Jerome Robbins, George Faison, Andy Blankenbuehler, Casey Nicholaw, Bunny Christie, Eugene Lee, and the list goes on... My theatre directors, who worked with and influenced me, were tough and kind, expected too much, but trusted I could deliver. They frustrated me and they prepared me. They made me a better performer, a better educator and a better person. I hope to do the same for my students.
Related Links