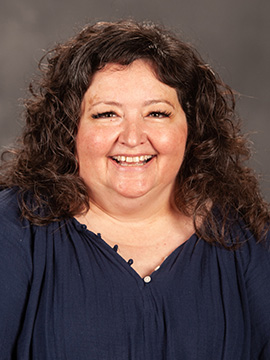 Nursing Professor
Email
kristal.potter@hesston.edu
Office
Bonnie Sowers Nursing Center
Affiliated Departments or Programs
Education
A.A.A.S., Hesston College
B.S.N., Hesston College
M.S.N., Tabor College (Hillsboro, Kan.)
Courses Taught
Nurs 401 - Acute Care Nursing I (clinical and classroom)
Nurs 402 Acute Care Nursing II (clinical and classroom)
In Addition …
What draws you to the field of nursing?
The desire to give back and care for my community drew me to the field of nursing.
What about teaching energizes you?
I enjoy the opportunity teaching gives me to help students develop their full potential, build confidence and practice the art of nursing. Seeing the growth in clinical judgment from week to week is very rewarding and helping students reach their goal of becoming a registered nurse is one of my biggest joys.
Related Links