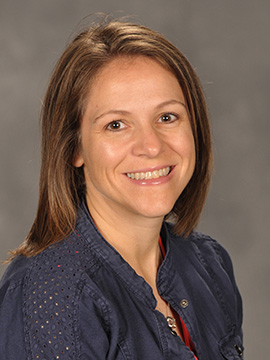 Nursing Professor
Email
joy.yoder@hesston.edu
Affiliated Departments or Programs
Education
A.A., Hesston College, 1996
B.S.N., Southwestern College (Winfield, Kan.), 2001
M.S.N., Fort Hays (Kan.) State University, 2017
Licensure and Certifications
Courses Taught
Nursing clinical instruction: Nurs 300 Nursing Foundations I, Nurs 302 Foundations II and Maternal/Child Nursing
In Addition …
What draws you to the field of nursing?
Since the age of 4, I had the love of nursing placed in my heart. Nursing creatively allows us to enter into other people's lives in times of struggle and immense joy. I love how nursing presents an opportunity to holistically care for others.
What about clinical instructing energizes you?
I am encouraged and revitalized as a nurse just observing and listening to the students excitement for learning! What an opportunity to hear how students were called into nursing and then watch them care for people in varied stages of life.
Related Links