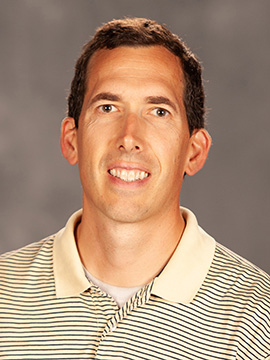 Director of Engineering Education
Email
johann.reimer@hesston.edu
Affiliated Departments or Programs
Education
B.S., Bethel College
M.S., University of Oklahoma
In Addition …
What draws you to the field of engineering?
I was drawn to engineering at a young age due to my aptitude at math and science and because a couple of my uncles were engineers. I got a chance to see what they did in their jobs. I thought engineering was cool.
What about teaching energizes you?
Teaching is energizing for me when I can see students taking a concept and running with it and making it their own. I know that the information I share is helpful and I hope that students can get something out of that piece of the puzzle, but I get most excited when I can see them use the skills I have helped them develop in a unique and interesting way, in a design project or something similar.
What are your favorite courses to teach? What do you like about them?
I really enjoy teaching Engineering Graphics. In that course I teach students how to communicate using CAD software, engineering drawings and other related methods. This knowledge is highly in demand in industry, so it helps our students get internships and jobs. In addition to the career benefit this course is a lot of fun, as students get to create their very own 3D printed assembly for a class project. Seeing the creative ideas students come up with for projects is inspiring.
How has your background and educational experience shaped you as a teacher?
Working in industry for a number of years really helps me to understand what skills students need in the working world. I always try to connect back to that so I can make sure we are equipping our graduates to be successful in the workplace.
Fun facts about Johann:
I love to play board games, coach and play soccer and travel.
Related Links