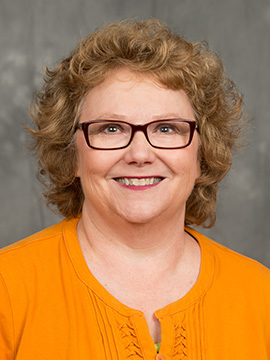 Nursing Professor
Email
belinda.knox@hesston.edu
Office
Bonnie Sowers Nursing Center
Affiliated Departments or Programs
Education
B.S.N., Oklahoma Wesleyan University
M.S.N., Oklahoma Wesleyan University
Personal Statement
There were two women who mentored me when I was a nurse assistant. They saw potential in me when I was very unsure of my career path. They modeled Christ's likeness to me in more ways than I can recount. They saw me when I thought I was invisible. I have made it my personal goal, whether in the classroom or clinical setting, to provide a joyful and relevant learning environment. To influence the next generation of nurses is an honor and privilege that I take very seriously.
In Addition …
How has your background and education experience shaped you as a teacher?
Teaching to me is as natural as breathing. Creating diverse learning environments is something I strive for with each group of students. Using everyday examples creates the foundation of learning. Moving from the known to unknown is the fun part. My background of 40 years as a medical-surgical nurse equips me to have plenty of fresh examples for learning opportunities to share with students.
What about clinical instructing energizes you?
Both the clinical setting and teaching environment energize me in that I get to participate in the students' learning. To see students start putting the pieces together is such an exciting time.
Related Links