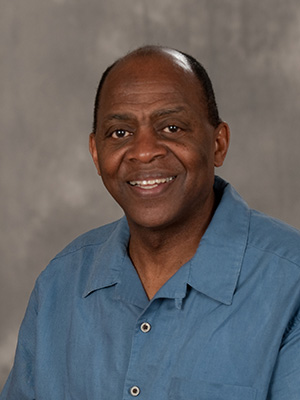 Sociology and History faculty, Artist in Residence, Development Officer
Affiliated Departments or Programs
Education
B.A., Goshen (Ind.) College, 1972
M.S.W., University of Pennsylvania (Philadelphia), 1979
Courses Taught
Soc 111 The Helping Relationship
Soc 112 Introduction to Social Welfare
Hist 204 African American History
In Addition …
What draws you to the field of social work?
I have always had an interest in helping others and I knew that social work was a good professional vehicle in which to learn the basic skills of helping.
What about teaching energizes you?
I think of myself as a lifelong learner. Teaching provides me with an ongoing opportunity to learn. I enjoy interacting with students in hands-on collaborative exchange. They energize me. I am rewarded when I see students learn and grow.
What are your favorite courses to teach?
My two favorite courses to teach are The Helping Relationship and African American History. In The Helping Relationship we explore personality theory and examine the various skills of helping. This academic content excites me as it relates to the specifics that are involved in helping others. African American History class provides students with a very useful perspective on the African American experience in America. It is a rich dultural narrative that is my story and I am personally energized to team teach this content with John Sharp.
Anthony Brown, Baritone website
Peacing It Together Foundation
I Go On Singing website
Publicity photo 1, 2 (tuxedo)
Related Links