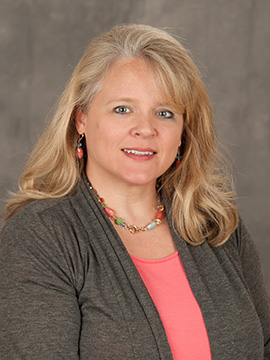 Nursing faculty
Email
staci.ford@hesston.edu
Affiliated Departments or Programs
Education
B.S.N., University of Central Oklahoma (Edmond)
M.S.N., Oklahoma University Health Sciences Center (Oklahoma City)
in progress: Ed.D., higher education track, Concordia University (Portland, Ore.)(anticipated completion - December 2018)
Licensure and Certifications
Courses Taught
Nurs 300 Nursing Foundations I
Nurs 307 Nursing Theories and the Baccalaureate Nurse Role
Nurs 308 Healthcare Ethics
Nurs 412 Nursing Leadership
Nursing clinical instruction: Nurs 300 Nursing Foundations I
In Addition …
What about teaching energizes you?
I love watching students grow and develop professionally on their path to learning in the field of nursing. The talent, knowledge and transformational leadership I see in the classroom is inspirational and fills me with hope. It is an honor to be part of their journey!
What makes Hesston College unique?
Hesston College is spot-on to the mission; it is a community that truly nurtures the students while providing tools for building critical thinking with Christ-centered principles.
Related Links