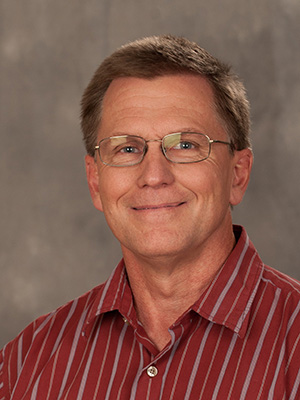 Student Success faculty, Service Learning Coordinator
Affiliated Departments or Programs
Education
B.A., Bethel College, North Newton, Kan., 1980
M.Ed., Wichita State University, Wichita, Kan., 2000
Research interests: Curriculum development, disaster recovery, service learning
Personal Statement
One of my greatest joys as a teacher happens when
students tell me that what they have learned from classes and from
service experiences made an impact on them and helped them become
better people.
In Addition …
What draws you to the field of Disaster Management?
This program is a way to help others who are in need. I believe that Christ calls us to serve others and this is a great way to do that. We are affiliated with Mennonite Disaster Service, an organization that has been around for 60 years and actually began right here in Hesston. They work at cleanup, repair and reconstruction of homes, but also help disaster survivors regain faith and wholeness. They place emphasis on helping those who need it most – low-income families, single-parent families, the elderly and those with disabilities.
What about teaching energizes you?
I like the energy that the students bring to the classes. To see the students enjoy learning and put to use what they've learned is very rewarding for me.
What are your favorite courses to teach? Why are they your favorites?
I have a hard time picking a favorite – I like all of them. I think that all of the courses prepare the students not only for serving others during the summer field experience on an active MDS site, but for life beyond Hesston College.
How has your background and educational experience shaped you as a teacher?
I've taught 24 years in elementary schools and have also done some coaching. I have grown up with parents who emphasized service to others. I spent three years in the Congo as a boy, spent two years teaching at the Hopi Mission School, and have served in the Hutchinson community in a variety of ways.
Who are your role models or mentors? How have they inspired you?
My parents have influenced me by living out their faith in serving others, consistently and without a lot of fanfare. Paul Unruh has also been a big influence, watching him serve with MDS as he does, and by the effective way he communicates with people, mostly by listening and asking the right questions.
How will Hesston's Disaster Management program challenge students academically?
Students will be challenged to take what they learn in the classroom and apply it in the field – on active MDS sites and in serving others in a variety of ways.
What are the advantages students in Disaster Management find coming to Hesston?
Graduates have said that the Disaster Management Program helps to prepare them for life by teaching them how to communicate with disaster survivors, developing an appreciation for service, teaching ways to recover from disaster, giving them an understanding of and a way to interact with people from other cultures, giving them leadership opportunities, and teaching them construction skills.
What do you most want to know about prospective students?
I would like to know if they have a sincere desire to help others and are open to experiencing service in a variety of settings and if they are open to learning new things about themselves and others.
How do students and faculty in this program connect beyond the classroom?
Students learn team building and communication skills through the ropes course at Prairie View Mental Health Center. They also work at a variety of service projects in surrounding communities such as repairing homes, removing fallen trees and limbs from sites, and helping to build new homes. This is in preparation for the students serving eight weeks on active MDS work sites during the summers, after their freshman and sophomore years. These sites have been in Louisiana, Mississippi, Alabama, California, Ontario and Manitoba.
What do high school students need to know about Hesston's learning environment?
The small class sizes mean that students can connect with instructors on a more personal level. Faculty and staff care about students as individuals, not just as students in classrooms.
Where do this program's alumni go and what do they do after Hesston?
Many of our graduates go on to four-year colleges, in a variety of disciplines. They may choose social work, psychology, construction management, business, international development, and many other fields. Some graduates have chosen to work for volunteer agencies such as Mennonite Voluntary Service or Americorps. Many of our graduates have returned to MDS as volunteers for varying lengths of time. There are so many different aspects to disaster recovery work – the Hesston College motto of "Start Here, Go Everywhere" really applies to the Disaster Management Program!
Related Links