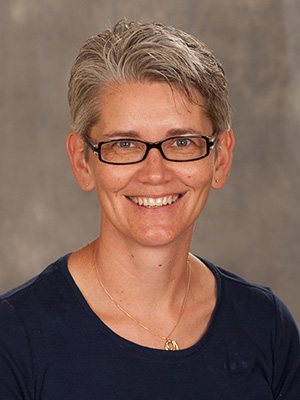 Nursing Professor
Email
rita.peters@hesston.edu
Affiliated Departments or Programs
Education
B.S.N., Goshen (Ind.) College, 1992
M.S.N., University of Minnesota (Minneapolis), 2001
in progress: Ph.D., nursing education track, University of Northern Colorado (Greeley) (anticipated completion - December 2016)
Licensure and Certifications
R.N., Kansas
Certified Nurse Educator (CNE)
Personal Statement
"My goal as an instructor is to learn as much from my students and their questions as they learn from me. Each clinical day is exciting and filled with opportunity to learn from each other."
Courses Taught
Nurs 416 Advancing Scholarly Writing
Nursing clinical instruction: Nurs 302 Foundations II and Maternal/Child Nursing
In Addition …
What draws you to nursing?
I love the intersection of science and psychology that is found in nursing. It's different every day!
What about teaching energizes you?
I love seeing the light dawn as students grasp onto a new idea and concept. I enjoy pushing the students to take these new ideas further and build on them.
My current work in the Ph.D. program at UNCO has been challenging many of the ways that I teach and is pushing me to try new methods to help students learn. I'm intensely curious how the class environment impacts the students ability to learn.
Personal interests
In my non-working time I enjoy spending time with my family. I love to cook and bake as well as knit. I find a lot of inspiration at Ravelry and Mel's Kitchen Cafe.
Related Links