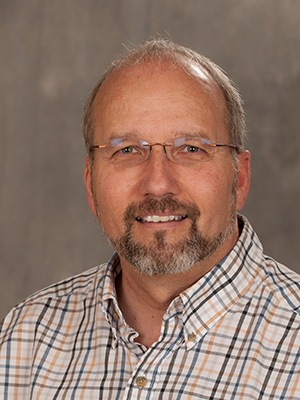 Nursing faculty
Office
Charles Hall (C-24)
Affiliated Departments or Programs
Education
Certificate in Respiratory Science, Aims College, Greeley, Colo., 1978
A.A. in Nursing, Hesston (Kan.) College, 1986
B.S.N., Bethel College, North Newton, Kan., 1992
M.S.N., Wichita (Kan.) State University, 1994
A.P.R.N.-C.N.S. - post-master's certificate
Co-authored Russian nursing education textbook: Theoretical Basis of Nursing, 2011
Personal Statement
In 1992 God opened a door for me and pushed me through it to become a nursing educator. I found a calling in teaching and I have never looked back. I get renewed in my teaching energy every time I see a student have that awakening moment for a particularly difficult concept."
Courses Taught
Nursing Pharmacology I
Medical/surgical nursing
Advanced cardiac life support/Basic life support
Advanced assessment and ECG instruction
Clinical simulation laboratory coordinator/instructor
In Addition …
Personal interests:
Russian history and nursing history
Russian folk art
What about teaching energizes you?
My wife tells people that I should pay the college to teach here. She says that I come home so full of energy after spending the day with students in the simulation laboratory. Watching students put complex nursing concepts together to provide positive outcomes for their patients makes me excited for them and that always gives me a sense of accomplishment in my role as a professor here at Hesston College.
What are your favorite courses to teach? Why are they favorites?
My favorite courses that I teach here at Hesston College are the simulation clinical courses. It is my favorite because I get to see students' minds in action and get to see those moments when the student realizes they do understand the content from class!
How has your background and educational experience shaped you as a teacher?
I have been an intensive care nurse since 1987 and mentored many new nurses into the critical care world. I have been a nurse educator since 1992 starting out as a clinical instructor and then a professor in front of the classroom. It has been a growing process over these many years. These two times in my background have made it possible for me to provide real life patient care scenarios for my students.
Related Links