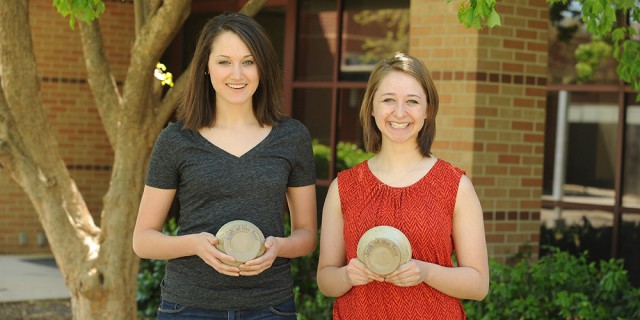 Students recognized for achievements
Students were recognized for their academic and extracurricular achievements during the 2013-14 year at the annual LarkFest awards ceremony May 2. Awards were given to 25 students in 12 departmental categories. Two students, Rebecca Eichelberger '14 (Geneva, Neb.) and Hannah Weaver '14 (Inola, Okla.), received the Lark of the Year Award for demonstrating excellence in academics, leadership and service. Lark of the Year nominees were selected through grade point average and involvement in leadership and service opportunities. Faculty chose the winners. Weaver and Eichelberger are shown at right with their Lark of the Year awards, original pieces of art by art faculty member Hanna Eastin.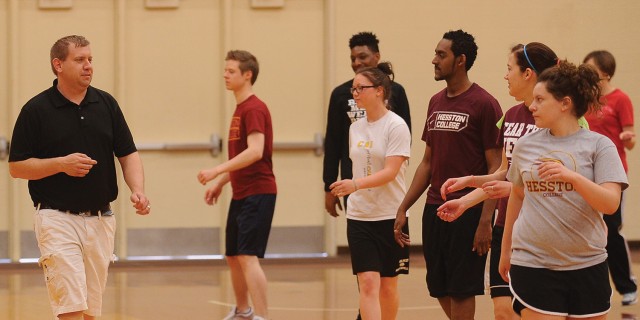 New programs of study introduced to curriculum
The college will introduce two new programs of study – exercise science and environmental science – to the course offerings beginning with the 2014-15 academic year. Exercise science is one of the fastest growing career fields, and opens students to a broad range of career paths.
Environmental science programs have also seen an upswing nationwide due to increased interest in sustainability and green initiatives. Students will have opportunities to incorporate classroom and lab work with career field experiences.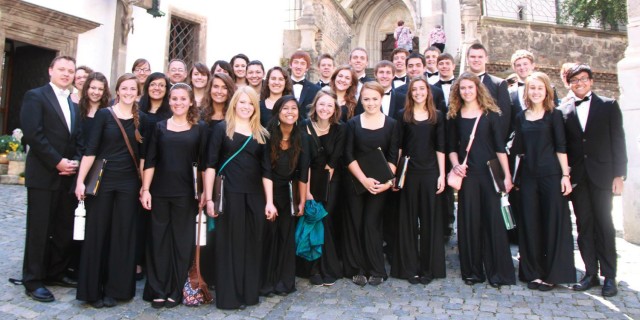 Students continue learning through the summer
Some students extended their learning experiences even after on campus classes ended in May. Faculty sponsors Bradley Kauffman, Ken Rodgers '85 and adjunct instructor Holly Swartzendruber led the International Chorale on a three-week tour in the Netherlands, Germany, Switzerland and the Czech Republic. The group of 30 students performed concerts and studied country, cultural and Anabaptist history. Disaster Management students are completing an eight-week field experience requirement working with Mennonite Disaster Service in High River, Alberta, Canada. The 11 students are working with cleanup and rebuilding from damage sustained during 2013 flooding.
2014-15 campus theme and common read explore oppression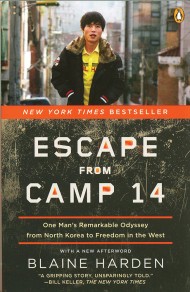 The First Year Experience seminar will again lead campus with a theme and common read for the 2014-15 year. The theme for the year will be "Power of Choice: Changing Cultures of Oppression" and will be led by the common read Escape from Camp 14 (Penguin Books, reprint 2013) by Blaine Harden. The book tells about one man's experience in and escape from a North Korean prison camp, offering an opportunity to explore and challenge the collective images, stories and memories that harm and victimize, as well as those that offer freedom. The common read will serve as a catalyst for a series of student projects, campus forums, community discussions and service activities throughout the year. Harden will visit campus Oct. 16 to present about his work as a writer and human rights advocate. Alumni and friends are invited to experience the theme along with the campus community by reading the book and participating in events as able.