Engineering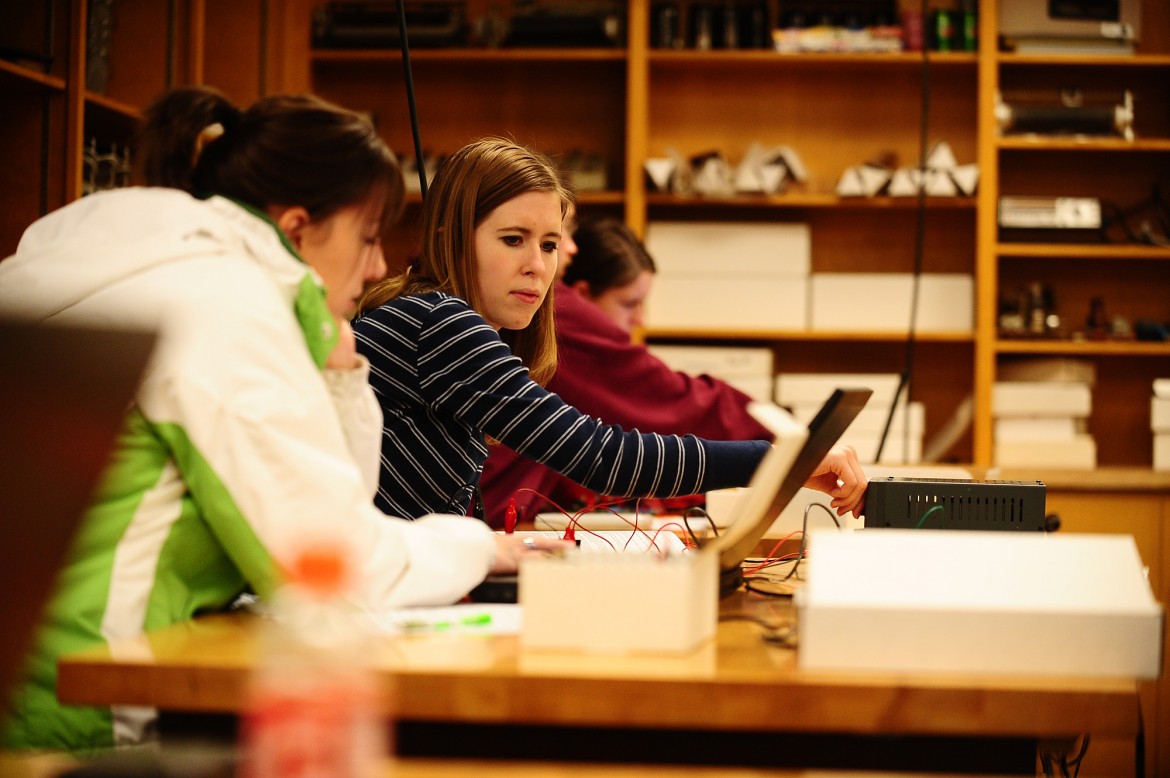 What is engineering?
Engineering is a broad field of study with many specialized focuses including architectural, agricultural, aerospace, biomedical, chemical, civil, computer, electrical, environmental, industrial, mechanical, nuclear and petroleum. Engineers are needed to solve many practical problems in daily life. Engineering is about design in many forms. Hesston College encourages students to design systems that are of interest to them.
Success factors
Students who are mathematically inclined with a strong analytical mind and attention to detail make great engineers. These students love to solve problems and come up with creative designs.
Career possibilities
Mechanical Engineering: Research and development, Product design, Manufacturing, Energy, Acoustics, Vehicle engineering, Thermal systems; Civil and Environmental Engineering: Road design, Transportation, Bridge design, Water supply systems, Surveying, Earthquake engineering, Wastewater control; Electrical and Computer Engineering: Software engineering, Hardware engineering, Network control; Aerospace Engineering: Aeronautics, Astronautics; Agriculture Engineering: Food engineering, Biofuels, Systems engineering; Biomedical; Industrial; Nuclear; Mining; Engineering Technology
Majoring in engineering
At Hesston College, engineering is greater than just class work. Students learn the design principles necessary to succeed in the field. Students have helped build solar ovens and robots, and improved efficiency of the college.
Hesston College has well-equipped science laboratories including wireless, computerized data gathering equipment in the physics lab. Computer programs, including Mathematica, allow you to graph and analyze your data electronically and see the data online.
Engineering curriculum
Hesston College's engineering program prepares you to transfer into a university engineering program of your choice. The recommended pre-engineering program of study can be adjusted for the specific requirements related to specific engineering fields.
Affiliated Departments
Meet the Faculty