Early Childhood Education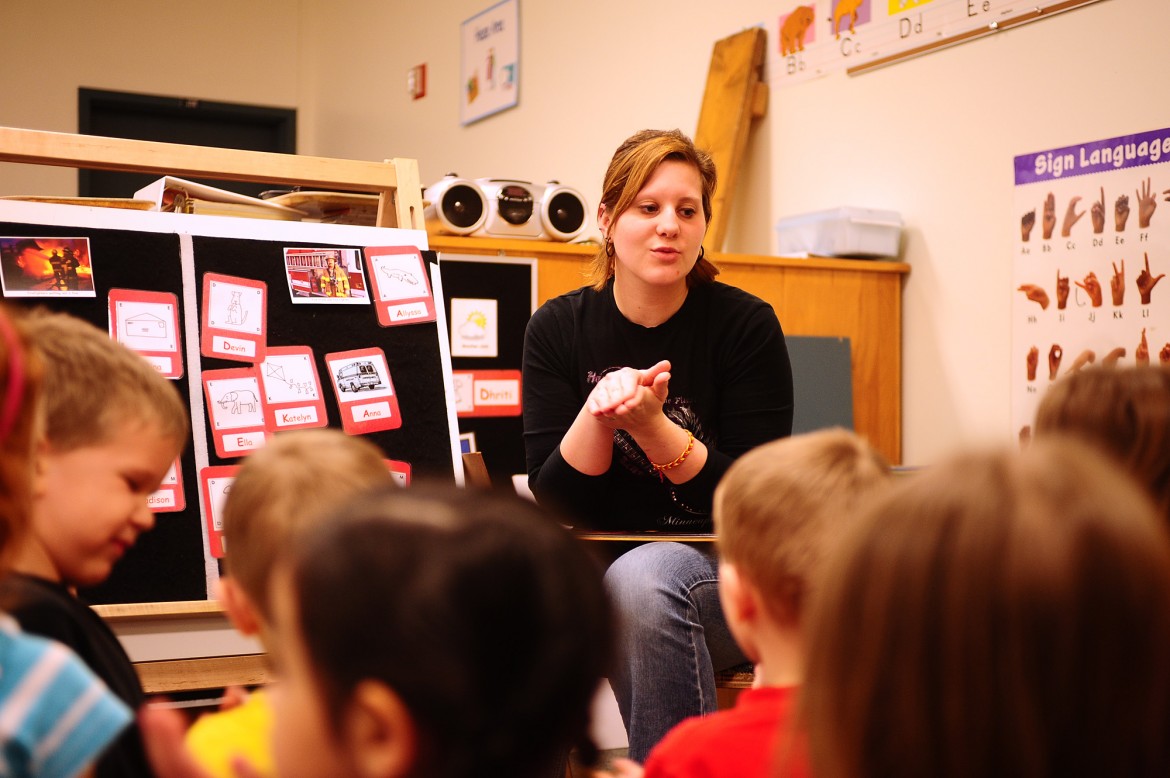 Current studies show an increase in the importance of education for children in their early years and the importance of the first years of life on long term development. Many opportunities await well-trained ECE professionals.
Why should I choose to study early childhood education at Hesston College?
If you think you might want to make a career of working with young children, Hesston College's Early Childhood Education program is for you. Yes, you will study and stretch yourself academically. You will also learn so much as you not only study about, but also work with children, starting right way your first semester. You will receive a lot of mentoring when you serve as an integral of the teaching team for the Hesston College Preschool for a semester during your sophomore year. You will also visit numerous programs (including special education programs) for children birth through eight years old. Through these varied experiences, you will be exposed to many career options for your future.
What kind of degree will I earn at Hesston?
Your goal may be to pursue employment after earning the A.A.A.S. in ECE degree at Hesston. You will be prepared to teach in a child care center or non-public school preschool, become a paraprofessional in early and elementary school classrooms or work with children in church settings.
"I loved the way that Hesston's early childhood education program allowed me to be in the classroom setting from the start. I was able to combine what I was learning in my ECE classes with my role as an assistant teacher in the Hesston College Preschool. I gained a well-rounded perspective on child development and early education. Studying ECE at Hesston provided a solid foundation and opened the doors for me to continue growing and using my degree in a variety of ways."

-Deb Coblentz, Class of 2011
But your HC associate degree may be only the beginning of your education. You will also be poised to continue your education at another institution and earn a bachelor's degree or even a graduate degree in early childhood education, early childhood special education, child development, family studies, elementary education, social work, speech pathology or other programs.
Your advisor will work closely with you to determine the best courses and specific degree to help you meet your professional goals.
Affiliated Departments
Meet the Faculty