Business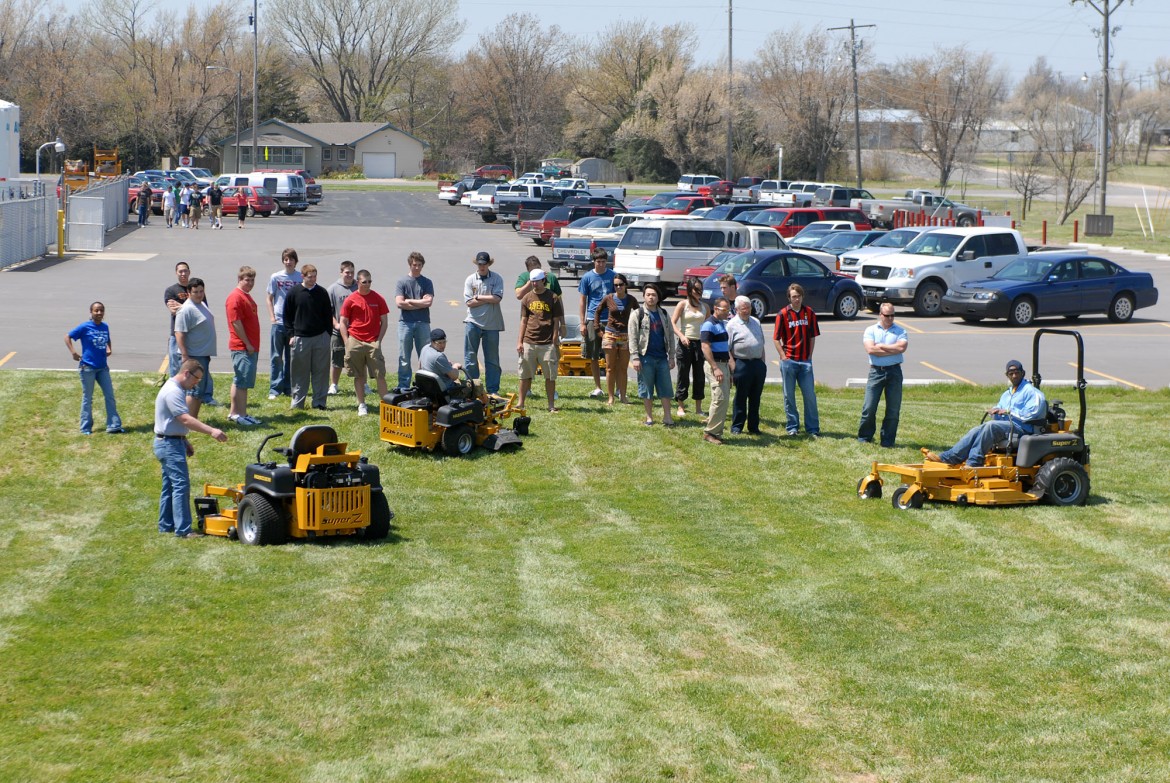 What is business?
Hesston College's business program offers a series of courses in various aspects of business to prepare students to complete a four-year business degree for a variety of academic and career paths in accounting, finance, economics, business management or administration, international business, sales or marketing, or IT management.
Career possibilities
The field of business allows you to explore opportunities in many career options. Examples include Management, Marketing and Sales, Administration, Accounting, Economics, Entrepreneurship, Finance, International Business, Office management, and Business Systems.
Majoring in business
Hesston College business and accounting students have the opportunity to earn a $2,500 scholarship for their sophomore year by pursuing the Business Practices of Excellence.
At Hesston College you will have many opportunities to apply what you are learning. Some of the opportunities you may experience include:
Analyze case studies in specific business to apply business, economic and accounting concepts
Participate in a stock market analysis project
Analyze real-world corporate financial statements
Examine and report on current major events in economics
Analyze competing economic theories
Design, implement and administer business computer networks
Tour manufacturing businesses
Complete a SWOT analysis (strengths, weaknesses, opportunities and threats)
Develop an interactive budget
Utilize a team approach to learning
Make individual and group oral and written presentations
Expand your technology skills through designing print publications, enhanced office documents or web pages for actual clients
Work with someone in your field of study through an internship or job shadow
Interact with business professionals and tour establishments
Attend conferences where you can mix with the business world
Tutoring and departmental work, often limited to juniors and seniors at most four-year colleges, is offered to our business students
Participate in the internship program, validating your career interests through actual work experience
Business practices of excellence
As a future employee, you must be able to cope with changes in today's dynamic business environment. In order to successfully compete for positions in business and technology, students should strive to achieve the following:
Demonstrate high personal standards
Maintain a positive outlook
Take personal responsibility for ALL you do
Be decisive and persistent
Demonstrate urgency and a sense of imperative
Be a team player – cooperate and collaborate
Ask questions and be curious
Be service and result oriented
Pursue self-development and keep learning
Communicate effectively – verbally and written
Promote new ideas – share your knowledge, time and skills
Be there every time and on time
Why choose business?
Business is practical. Every organization in every industry relies on business principles to be successful. Individuals with a business foundation are poised to run a personal business and have the practical skills to to work in a variety of positions.
Demand for business majors is strong. The demand for business majors will continue to be strong because there are so many career opportunities available to students with a solid business education. Employers need employees who have been trained to organize, plan and manage within an organization.
There are opportunities for specialization. Business allows for more opportunities than most other fields. You can also choose a specialization that combines fields of study such as psychology and business to work in organizational behavior.
Affiliated Departments
Meet the Faculty