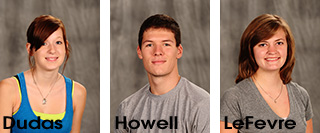 Three Hesston College voice students earned special recognition at the National Association of Teachers of Singing Regional Vocal Competition at Fort Hays (Kan.) State University in November. Freshman Emerencia Dudas (Toledo, Ohio) earned second place in the Freshman-Sophomore Women's Musical Theatre division, which was the highest finish for a Hesston College student since 2004. Sophomore Kaedi LeFevre (Hesston, Kan.) advanced to the semifinal round in the Freshman-Sophomore Women's Musical Theatre division. Sophomore Robert Howell (Newton, Kan.) was selected to sing at a musical theatre master class in front of other convention participants. All three are voice students of Matthew Schloneger and are members of Bel Canto Singers.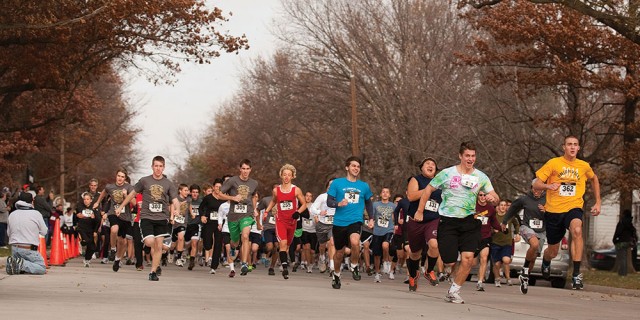 More than 300 people, including 93 prospective students descended on the Hesston College campus for the 44th annual Thanksgiving Weekend: Share the Experience. Activities for the weekend included the traditional Thanksgiving meal, music concerts, talent show, men's and women's basketball tournaments and the two-mile run/walk, the Howard Hustle, which celebrated its 20th year. The special anniversary event had a record 427 participants complete the route. Two members of the college's cross country teams, freshman Jacob Landis (Sterling, Ill.) and sophomore Krista Rittenhouse (Mt. Pleasant, Pa.) were the top male and female finishers.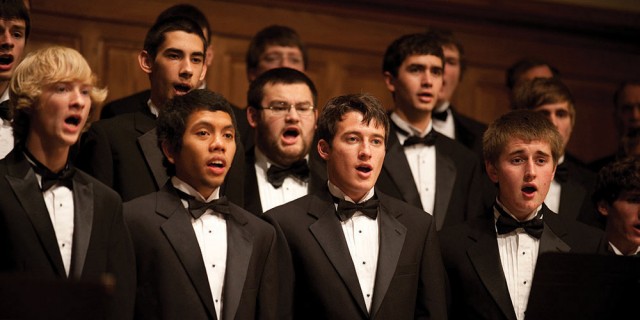 Hesston College received a generous estate gift of more than $400,000 from Gunther Henry Schmitt, a doctor from San Bernardino, Calif., who passed away August 2, 2011. Dr. Schmitt's estate was left to Mennonite Brethren Foundation to be divided equally among six Mennonite and Mennonite Brethren organizations, including four higher education institutions. Hesston will use the gift to build the college's endowment and help ensure the longtime financial health of the college and its programs. Dr. Schmitt left no family and had no ties to Hesston College. His gift was a way of giving back to those who had assisted his family financially during World War II.

Hesston College hosted its annual Alumni/Community event Dec. 10, 2011, during the women's and men's basketball games versus Johnson County Community College (Overland Park, Kan.) as a way to thank alumni and the community for their support of Larks athletics. Lyle Ac31, '35 and Erma (Martin) '35 (deceased) Yost were honored for their major financial gift that made Yost Center a reality in 1981, and that has served as the home of Larks basketball and volleyball for 30 years. Activities during the games included autographs by the basketball teams, halftime contests and a pop-a-shot game.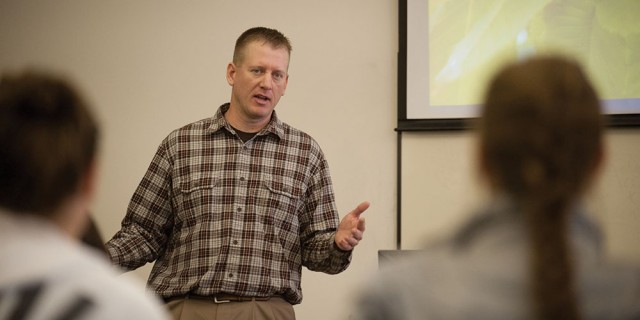 The spring 2012 semester kicked off as students returned to class Jan. 10. The college community welcomed 31 new students, including 6 international students. Jennifer (Birky) '07 Smalley joined the faculty to teach a section of General Psychology. Jennifer is also an assistant coach for the women's basketball team.