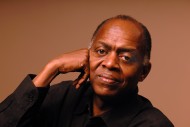 Alumni and friends of the college are invited to join students on a three-week trip to China during the May 2012 term beginning May 7. Sociology professor and artist-in-residence Anthony Brown will lead the trip and Chunrong Li, a Chinese citizen living in Philadelphia, will serve as the group's tour guide. Three hours of social science credit may be earned as part of the trip.
"Global awareness is a big part of what we do at Hesston College," said Brown. "The trip is meant to be an intercultural experience for people to experience and explore China's history and culture."
Other than the International Chorale trip which travels to Europe for three weeks every other May, study-abroad trips have not been a regular part of the Hesston College curriculum since Interterm ended in 1996.
The itinerary includes ancient attractions like Tiananmen Square, the Great Wall, Ming Tombs and a variety of temples, museums and markets. With the connections and contacts Li has in her home country, the group will be able to experience the sites in a way most people cannot.
Availability for the trip is limited to 20 people. The cost per person is based partially on the size of the group and the option of taking the trip for course credit, but is estimated to be between $3,200 and $3,800. All expenses, including airfare and other transportation, lodging, meals and admission to attractions are included in the cost. Deposits for the trip are due by March 1.
Contact Tony Brown at 620-327-8285 or tonyhb@hesston.edu for more information or to reserve a spot.
Photos below by Craig Gingerich '88