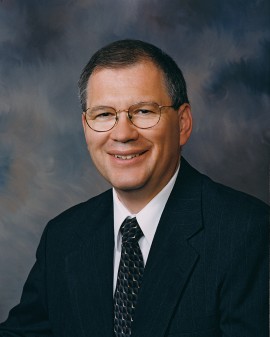 This issue highlights legacy families – families with two or more generations of students who attended Hesston College. We are intentional about providing an overall experience that connects with our alumni students and first generation students in ways that encourage them to send their children here as well.
This is not necessarily an easy sell. Places, trends and interests change over the years and generations. What was appealing to my parents may not be appealing to me.
I recall the words from the musical Tell It Like It Is by Ralph Carmichael –
They're always talkin' 'bout the good old days,
Days that might have been,
They're always talkin' 'bout the good old days,
But they'll never be back again.
I sang in that musical as part of the "Contemporaries" in 1970. We wore gold sportcoats, had long hair, and – to the consternation of some of our parents – used drums and guitars. For me, those are the good old days, and thankfully, they will not be back again.
But the legacies of Hesston College are much more profound than fashion, buildings, programs and activities. All of these change over the years. The legacies of Hesston College are a reverence for scripture, lives of service, vocations with meaning and friendships that last lifetimes.
When families invest in a Hesston College education, we accept it as a sacred trust. We are certainly not perfect and sometimes we fall short, but the value of the individual student is so ingrained in our culture that it has become second nature to our faculty and staff. It is seen in the strong IDEA survey scores which show that Hesston is truly exceptional in terms of classroom teaching. It is seen in the van rides and the special bonds that develop between coaches and athletes. It is seen in the hard work and wonderful performances in music and theatre. It is seen in the late-night conversations and expressions of thoughtfulness of the resident directors. It is seen in the personal interest taken in students by those who supervise them in campus jobs. Most of all, it is seen in the lives that alumni lead in the decades following their time here. Other colleges tell us that students who transfer from Hesston are not only well prepared academically, but tend to emerge as strong campus leaders. I believe this is a result of the opportunities and interaction that are a part of this place.
To all of our alumni parents and students, thank you for the trust you place in Hesston College. For all of our alumni, we hope that your children and grandchildren return to this place. It will be different than now, but the enduring values that have guided us to this time will continue in the future.