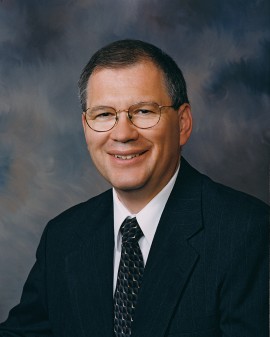 Several years ago, we made a commitment to measure and improve the quality of the student experience at Hesston College. We moved from in-house course evaluations and student satisfaction surveys and adopted nationally normed surveys that allow us to compare ourselves with other colleges. We found that we were good – in some cases better than we expected. But we were not satisfied with good, and went to work to improve.
We have improved since the first round of surveys, with our most recent results coming in as some of the highest in the country. These results would not be possible without the fine leadership of Dr. Sandra Zerger, Bonnie Sowers, Dr. Nelson Kilmer, Lamar Roth and many others who have used results to focus on specific areas for improvement. But student satisfaction and achievement are more than survey data analysis. The dedication of faculty and staff at all levels across all functions of the college is what makes the student experience. Whether it is a resident director giving time, a coach having a talk while driving a van, a facilities person taking a personal interest in a student worker, an IT person making sure students can access the Web or a faculty member taking time outside of class to listen, all of these things contribute to student success and satisfaction.
We like good results. But beyond scores and rankings, we do this work because we are called to do it. We are committed to "educate and nurture each student in Christ-centered community for service in the church and the world." That call and mission are our mandate to do all we can to provide the very best for each student.