Psychology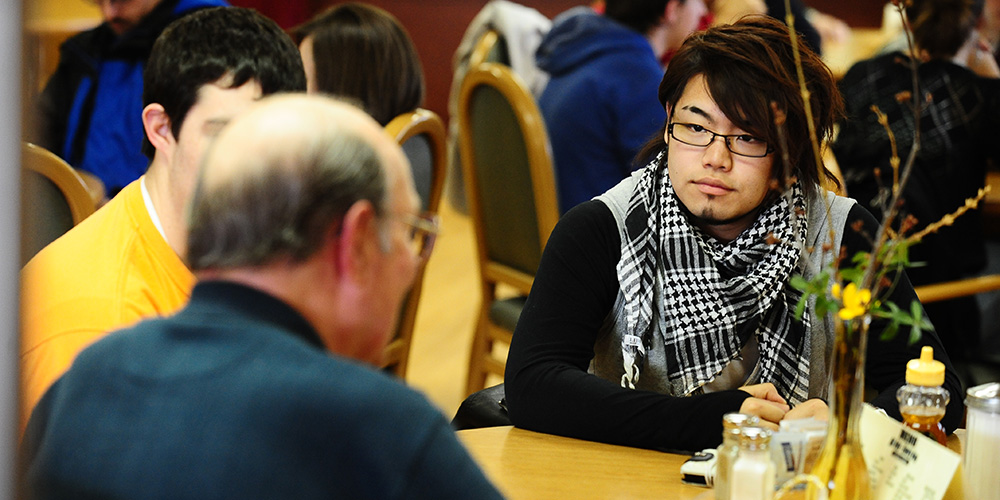 What is psychology?
Psychology is the scientific study of behavior and mental processes.
Success factors
Psychology is a great major for persons who enjoy learning about people and their experiences. It has both a practical relational side and a research side.
Career possibilities
Students interested in psychology can go into research or many fields that relate directly to people, such as business, counseling or education. A four-year psychology degree can provide you with the skills to work in an entry-level job in the mental health field or other careers directly related to people. A four-year degree will prepare the student for graduate studies in psychology.
"Hesston College prepared me for my major in psychology by giving me fundamental psychology courses and helping me to solidify what subject I wanted to study. Hesston also helped me to recognize the value I place in a Christ-centered community."
— Heidi Zehr, class of 2011
Majoring in psychology
Classroom instructors are trained in counseling and approach the content as a way for you to learn about yourself and those around you.
Courses are practical with hands-on assignments that help you understand the concepts and our world.
Focus on learning about the complexity of the human experience and empathy or other people's perspectives.
Many assignments get you out in the community meeting people, such as visits to local retirement community Schowalter Villa, school visits or connecting psychology to current events, research and your everyday life.
Psychology curriculum
The psychology curriculum will provide you with the strong educational foundation you will need for upper-level studies and a psychology degree. Three core courses – General Psychology, Developmental Psychology and Social Psychology – focus on case study and observational research. Academic advisors work one-on-one with students to ensure requirements are met for a seamless transition to continuing education and professional careers.
Affiliated Departments
Meet the Faculty