Pre-Medicine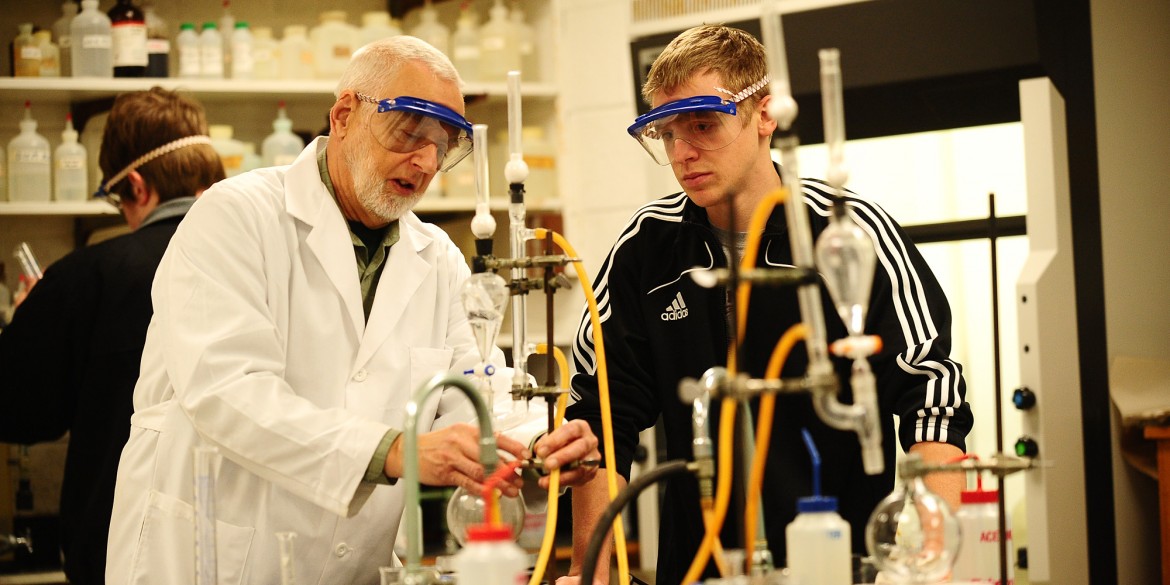 What is pre-medicine?
Medicine is a career field that requires degrees beyond a four-year undergraduate degree. The pre-Medicine major is comprised of the basic courses required for an undergraduate degree in pursuit of more advanced degrees.
Success factors
If you are motivated, passionate and enjoy learning and understanding principles governing life processes at all levels – molecular, cellular, organismal and ecological – studying biology is for you!
Career possibilities
Physician
Surgeon
Medical specialist
Physician assistant
Veterinary medicine
Pharmaceuticals
Dentistry
"The medical profession is grounded in science and can appear cold to those who are ill. The small classes, close attention and caring attitude of the professors during my early academics at Hesston College has helped me focus on the ill person instead of merely the illness."
– Chris Alliman, M.D., class of 1995
Majoring in pre-medicine
Opportunities to serve as a tutor and department assistant, privileges reserved for upperclassmen at most schools.
Pre-medicine curriculum
The pre-medicine curriculum will provide you with the strong educational foundation you will need for upper-level studies and advanced degrees. Academic advisors work one-on-one with students to ensure requirements are met for a seamless transition to continuing education and professional careers. The curriculum follows a general biology curriculum.
Affiliated Departments
Meet the Faculty