Pre-Dentistry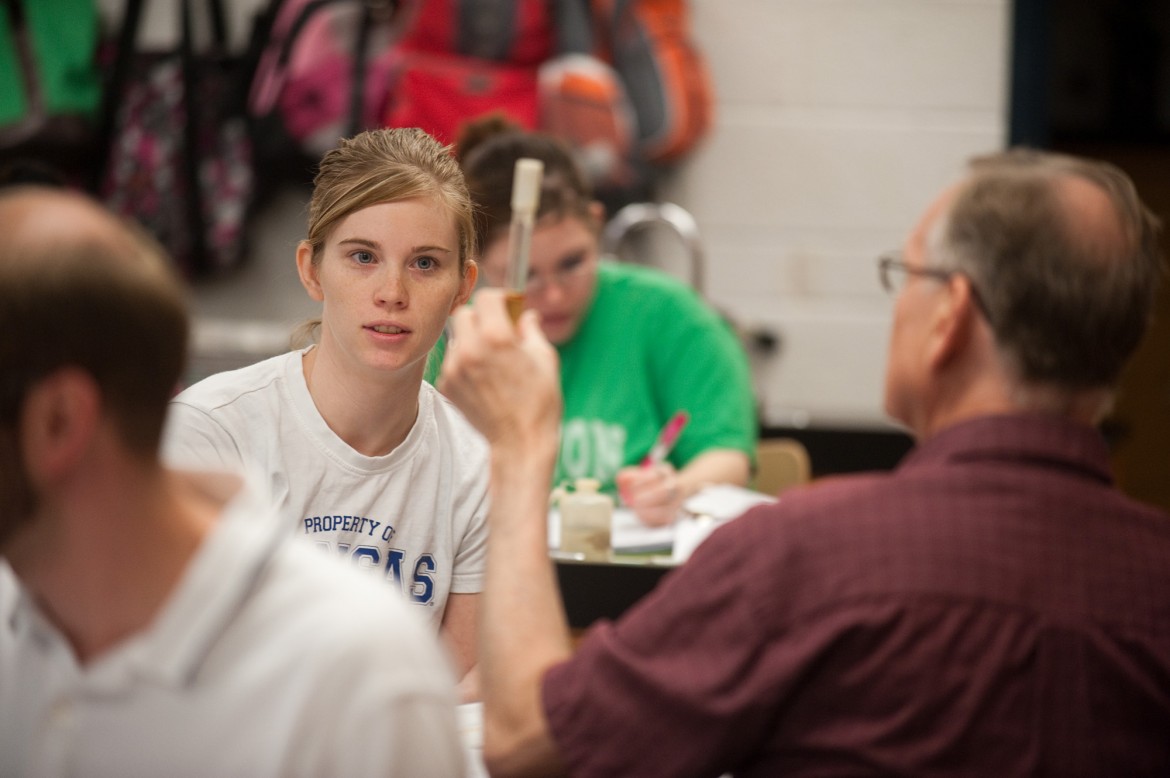 Are you considering a career in dentistry or a related field? At Hesston College, you will receive the personal attention and solid academic preparation that will take you where you want to go.
How will Hesston College prepare me for future studies?
Hesston College offers an associate of science degree, a degree program that ensures ease of transfer into the four-year college or university pre-dental program of your choice. The associate of science degree is especially designed to fulfill the primary sequence of courses required for subsequent upper-level pre-dental courses.
In addition, you will complete a range of liberal arts courses, course work that provides a broadly based educational foundation. The liberal arts courses are similar to and meet most introductory general education courses at four-year institutions. After two years, you will have completed at least 60 college credit hours to earn the associate of science degree.
Dentistry offers stimulating career options.
private practice
academic dentistry
public health dentistry research
international health care
hospital dentistry
dental specialist
dental technician
dental hygienist
What courses will I take?
As a pre-dentistry major, you can choose courses from the following offerings: Cell Biology, Botany, Zoology, Microbiology and four semesters of chemistry. Take a moment to review the pre-dentistry program of study for the associate of science degree at Hesston College.
But that's not all. As a Hesston College pre-dental major, you have opportunities to serve as a tutor and departmental assistant, privileges normally reserved for upperclassmen at most schools.
Why should I choose Hesston College?
Hesston College is a two-year liberal arts college located in south central Kansas. With a student-faculty ratio of 10:1, classes are generally small. Instructors pay attention to you and to your education. They are available to work with you individually, helping you to achieve your educational goals.
At Hesston, we strive to make a college education affordable for every student. Ninety percent of the student population receives some financial aid. Scholarships are awarded based on high school academic performance and ACT/SAT scores. Federal financial aid and some Hesston College grants are awarded on the basis of need.
But you'll do more than learn in the classroom. Hesston College cares about you, the student, providing opportunities that nurture your spiritual, cultural and interpersonal growth, opportunities that prepare you to live in today's and tomorrow's world.
Affiliated Departments
Meet the Faculty