History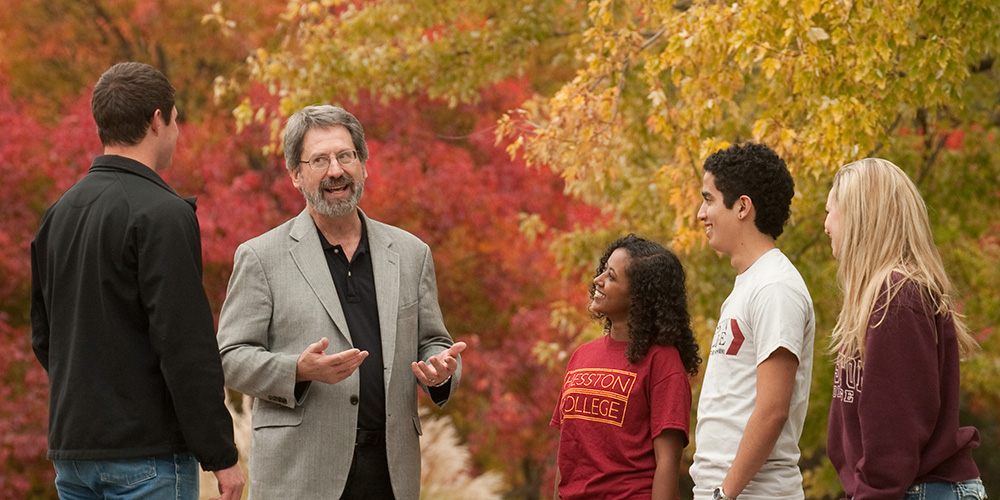 What is history?
History provides a framework for understanding ourselves, our world and our times. Onto this broad frame we attach stories of people, cultures and events. This structure and its stories provide us with analogies to help us form meaning, understanding and wisdom. History gives us access to those who have lived before us — and we discover that we are not alone. Those who have lived before us challenge us to think and rethink our worldview. Above all, we learn to think historically.
Success factors
A student who is successful in the field of history should possess some or all of the following: intellectual curiosity; wide-ranging interest in people, events, and trends; desire to understand cause and effect, past and present; curiosity about what historical trends have shaped the present; interest in applying current trends to project possible outcomes in the future; ability to gather and organize historical data (research) in order to write a narrative; a sense of perspective, creativity.
Career possibilities
History provides a solid base for many careers, including: teaching, writing, research, curriculum development, communication, journalism, law, human services, public policy, politics, social work, executive coaching, anthropology, market research, publishing, museum management and curating, archives management, library science, historic preservation, genealogical consulting, tour guiding, business analysis, records management, national park service interpretation.
"Hesston College history classes will give you a completely new perspective on our history, and make it relevant to our lives today. History will no longer be a dull textbook full of names and dates to memorize for one test and never think about again." — Erika Byler, class of 2016
Majoring in history
Students will engage the disciplines of history that include researching current trends and controversies, writing biographies, researching historical markers, critiquing standard histories, assisting congregational historians, interacting with local and regional historical groups and institutions, such as the Santa Fe Trail Association, Harvey County Historical Society and Museum, The Kansas African American Museum, Mid-America All Indian Center, the Museum of World Treasures, and the Kansas Sampler Foundation.
"Studying history at Hesston College isn't just reading a textbook. It's reading multiple perspectives, reflection on my biases, discussion with other students and developing a more holistic worldview in order to become more accepting of others in our world today." — Shelby Miller, class of 2016
Affiliated Departments
Meet the Faculty