Physics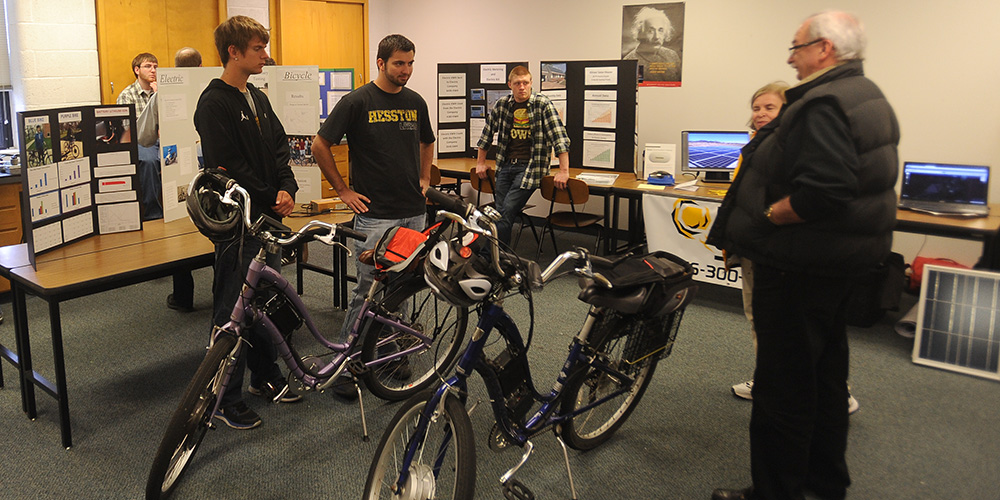 Are you considering a career in physics or a physics related field? At Hesston College you will receive the personal attention and solid academic preparation that will take you where you want to go.
How will Hesston College prepare me for future studies?
Hesston College offers an associate of science degree, a program that provides the opportunity to transfer into a college or university to major in physics. The associate of science degree is especially designed to fulfill the primary sequence of courses required for subsequent upper-level studies in the field. Options include completing a bachelor's degree, master's degree or doctoral degree in physics.
There are several opportunities for employment for students completing a physics degree after Hesston College. These include the following:
theoretical research physicist
experimental research physicist
college or university faculty
secondary education teacher
government laboratory scientist
university research associate
---
I feel that the biggest strength of Hesston College's math and science department is that the professors get to know you and they encourage your interests. They are willing to work with you, rather than just lecturing and giving assignments. That kind of personal attention is hard to come by. -Chellie Ramer '02
---
What courses will I take at Hesston College?
As a physics student, you will enroll in a physics plan of study which includes a number of science and math classes that provide the basis to transfer with a major in physics. These include two semesters of chemistry, two semesters of physics, three semesters of calculus and Differential Equations.
Hesston College has well-equipped science laboratories including wireless, computerized data gathering equipment in the physics lab, and computer software in math including Mathematica which allows you to graph and analyze your data electronically and see the data online. Physics II students also do a hands-on research project which is presented to the campus during an Earth Day Celebration event.
Affiliated Departments
Meet the Faculty