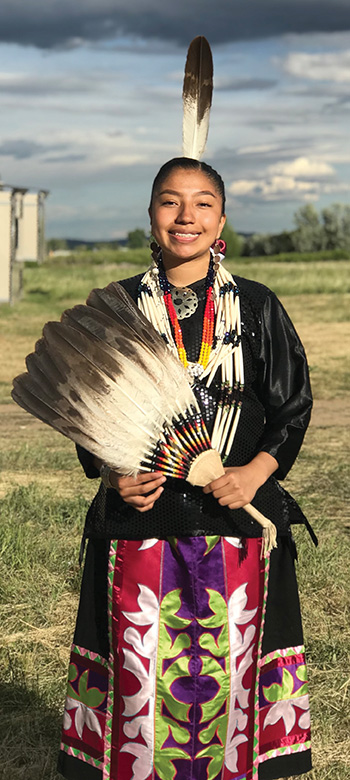 Hometown: Denver, Colo.
Major: Business Management
Activities: Women's Basketball, Words Alive!
Sharing My Culture
I come from the Oglala Lakota, Cheyenne, Taos Pueblo, Meskwaki and Ojibwe tribes across the country. I am from Denver, Colo., I'm majoring in Business Management and I'm on the women's basketball team here at Hesston College. I am thankful to have been given opportunities to share my culture within Hesston's community. For example, I have been featured in school forums and Words Alive! writing contests, where I have spoken on indigenous issues and events occurring across the country.
Court Vision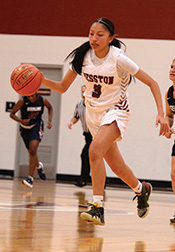 With all that happened last year, it felt like there was much that was still missing from our college experiences. For instance, being on the women's basketball team was my main focus here, but there was much missing from the in-game atmosphere. Because of COVID restrictions, my family's support wasn't there at the games. The game really became more mentally focused. I had to really rely on myself and my teammates. Even though that aspect was missing for me, I feel that it made me more appreciative of my sport and my teammates. Adjusting to these obstacles, I'd say that my school year was all about making the best of the circumstances.
What I have carried from last year has a lot of meaning for me. I remember to always be thankful and appreciative. Even before last year's obstacles, it's a value that I have always been taught to live by. During this year, keeping to this teaching has been very helpful in seeing through my academic and athletic commitments when COVID made it hard to do so.
My hope for this year is that there will be a greater sense of normalcy. I am optimistic that this year will have more in store for my academic and athletic careers.