You don't need a business degree to be a successful business leader, but it sure can help.
It's a lesson that five Hesston College graduates, who arrived on campus years ago with varying skills and areas of interest, learned during their short time in Kansas.
Perhaps it was the affirmation of the late business instructor Bill Mason who piqued the curiosity of these graduates. For some, it was the desire to make a difference in the world but not knowing where to start. And for others, choosing to study business never happened during their time at Hesston. Instead, the liberal arts education led them to pursue sports, art and law before finding their way to business after graduation.
Regardless of their motives, these five graduates are now finding success in the business world, learning to merge their passions with the demands of a changing economy, all while prioritizing people – a value many of them cite as being ingrained in them during their time at Hesston College.
For AY Young '12, Emily Stutzman '05, Daniel Penner '09, Sandhya Prakash '03 and Isaac Shue '07, prioritizing people means promoting sustainability through music, providing brand design for diverse bodies, making the reality of climate change accessible to all, confronting personal biases, encouraging artistic expression and so much more.
"Business today is so much different than it was 10 years ago because of globalization and because of the internet," said Debbie McAlister, director of Hesston College's School of Management. "There's so much more competition now and things are constantly changing, and so you have to keep up with those changes."
These five Hesston College graduates are doing just that.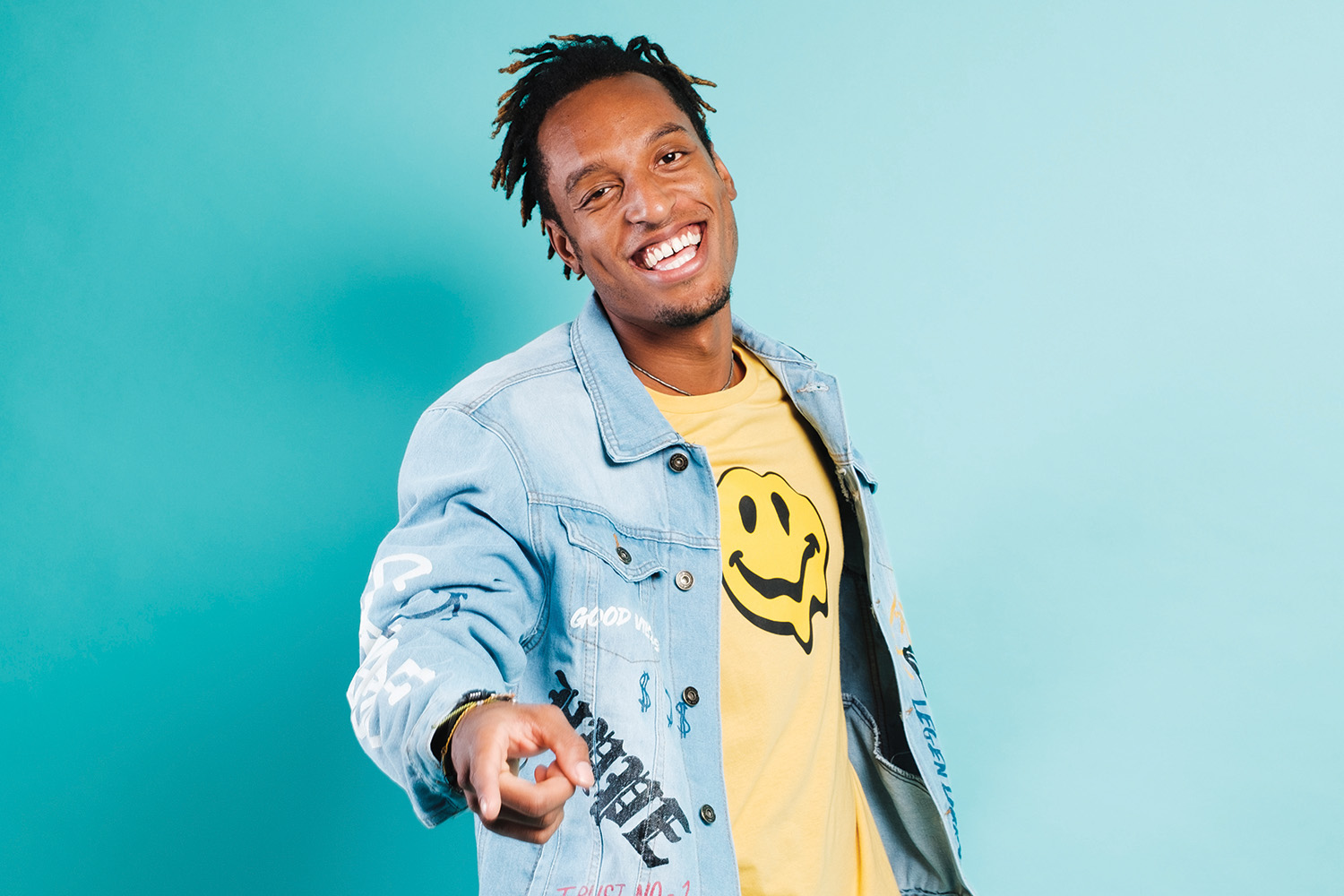 At Hesston College, AY Young '12 began to explore his passion for music alongside his studies in business.
"I used to go to the Northlawn music building on a Friday night at Hesston College and practice music for three or four hours," he said.
Now Young is using songs he first performed during Hesston College chapels, such as "Bury Myself," to bring the world together as a United Nations Sustainable Goals Leader, alongside artists such as American rapper Tech N9ne and singer Katy Perry.
While Young first transferred to Hesston College to play basketball, he soon decided he would not change the world by doing so.
"But music can shift your thinking and make real change quickly," he said.
And for Young, it has. Over the course of several years, he has gained the attention of many, including President Joe Biden. Young performed at the Clean Energy for Biden Inaugural Ball in 2021.
Coined by fans as the "first sustainable artist," Young launched the Battery Tour in 2020, a series of concerts fully powered by renewable and sustainable energy. He began by storing solar energy in batteries, then using those batteries to electrify speakers and microphones during his performance.
"I use my art, which is music and performance, as a vehicle to advance the sustainable development goals of the world," Young said.
The tour became a platform for actively bringing renewable technology and solutions to people in need around the world.
Still, his music success alongside his identity as a singer and clean energy advocate go hand-in-hand with his knowledge of business.
Music is emotional, but you also have to accompany that with a business mindset, he said.
With his current platform as a UN Sustainable Goals Leader, Young is working on making the world's first sustainable album. Each of the 17 songs represents a sustainable development goal and is recorded in partnership with artists around the world in a carbon neutral way. This means that the album is produced with renewable energy, such as Young's solar energy-powered batteries.
Since 2012, Young has held more than 800 solar-powered concerts across the country.
"I'm consistently plugging in outlets to amplify the vision in partnership, collaboration and co-creation," Young said. "To say I'm one thing doesn't even make sense. I just think I'm AY…I'm just trying to bring the world together."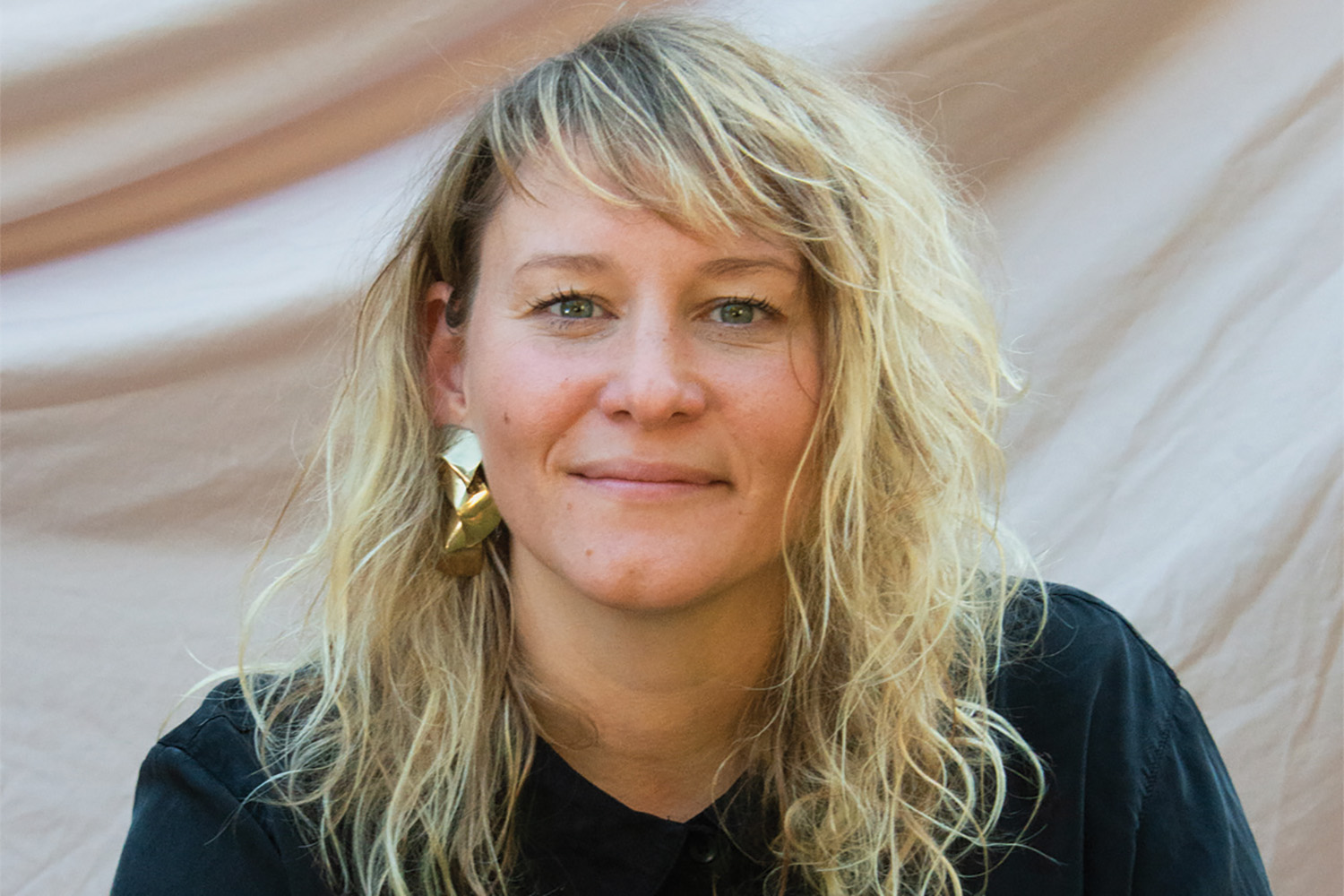 For Emily Stutzman '05, business is her passion. She just didn't realize it until her time at Hesston College.
"I started out as a journalism major, but then I met Bill Mason in one of my classes," she said. "He asked me about joining the business program…and luckily, I chose business."
Stutzman's journey to business is exactly what Debbie McAlister sees as Hesston College's strength.
"Students start here not really sure what they are going to do, but by the time they graduate they have everything they need to go everywhere," McAlister said.
Stutzman not only explored the fundamental values of business in her classes at Hesston, but she began to imagine a future for herself in the field.
"As a woman in business, you hear a lot about discrimination, but Bill [Mason] helped me see past any of that," she said. "And so, I didn't feel satisfied after Hesston with just going to another college; I wanted more and bigger."
Before graduating with her bachelor's in business, Stutzman interned with her hometown Oregon senator in Washington, D.C. and spent an additional semester working for the Peace Tax Fund.
"It's important as a business person to react to opportunities," Stutzman said. "It's important to be flexible, and being flexible and nimble is what's helped to make me successful."
Stutzman always seems to find more hours in the day than others, she says.
Since graduating from college, she has explored a plethora of opportunities in the business world. Most recently she purchased Happylucky, an independent, woman-owned, strategic, brand-design agency. After working for the company for the last eight years, Stutzman is now CEO.
On the side, Stutzman continues to collaborate with Hilary Shirk '08 on a new dating app called RECO, which promotes community-based dating.
Whether she's doing business with Ariana Grande or Adidas, leading her team at Happylucky, or finding a new business venture to dabble in, Stutzman promotes the Happylucky motto: "We're queers, feminists, punks and underdogs doing work we believe in, hungry to leave things better than we found them."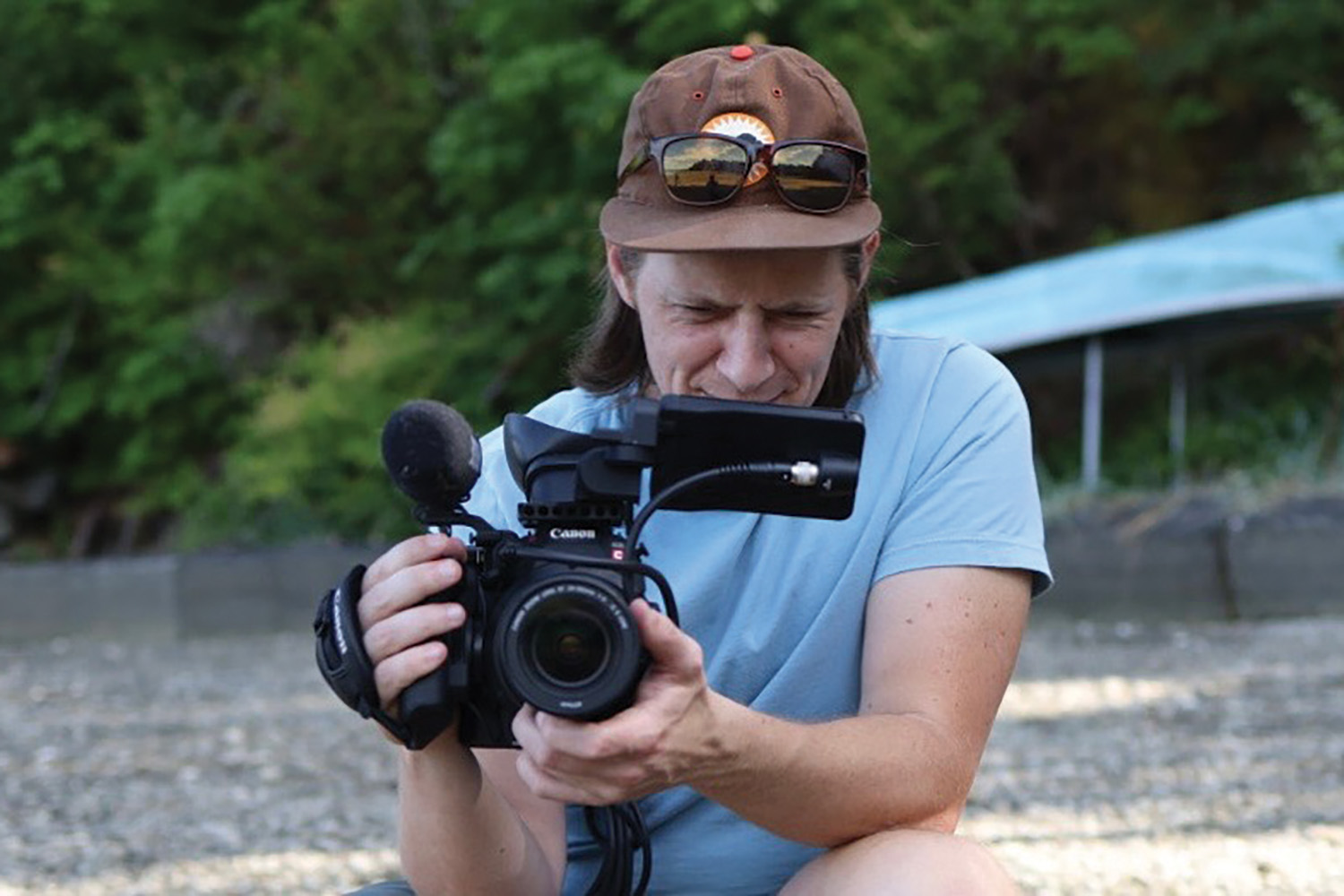 Daniel Penner '09 always knew his business degree would be applicable in whatever career he pursued.
"In college, I wasn't sure what my career direction was going to be, but I wanted a strong foundation that was both interesting to me and would serve me regardless of my future," he said.
In his current work as senior video producer for Grist, a non-profit media organization dedicated to telling stories of climate solutions, Penner prioritizes his passion for multimedia communication through the lens of ethical business.
"Whether it's creating an ethical business that meets people's needs or putting the climate crisis in terms that people find accessible, it's important to create a framework that allows you to collect information and separate high-quality information from low-quality," he said. "That's the work I do as a journalist, but in business it's not a whole lot different.
Like Young and Stutzman, Penner discovered his interest in business during his time at Hesston.
"Business at Hesston College was incredibly hands-on and that taught me invaluable lessons about entrepreneurship and building relationships—the kinds of lessons that have been applicable regardless of career path," Penner said.
"I loved how practical the learning was—we got to talk directly with business owners and to hear about their personal experiences," Penner said.
This practical learning that Penner experienced will now translate into a new hybrid on-campus and travel model for the new business management program, as students spend three out of four semesters in a business study immersive experiential component, including two weeks abroad.
"It's one thing to learn about something like just-in-time manufacturing in a textbook, but it's something different to watch it happen in front of you," Penner said. "I don't think I would have gotten a hands-on experience like that anywhere else."
In his current work, Penner brings his passions together to promote change. Sometimes his work even connects him back to Hesston College. Recently, Penner engaged in a community town hall with the Center for Sustainable Climate Solutions, where Hesston alumni Caleb Schrock-Hurst '16 and Elizabeth Miller '18 joined 15 other riders in a climate ride across the country.
"I think everything comes back to relationships – something I learned from the hands-on, relationship-focused approach modeled by my teachers at HC," Penner said. "Whether I'm working with my team to figure out deadlines for a video piece, discussing visuals with the editorial staff or working through final edits from my boss, I approach all of those with a mindset toward relationships."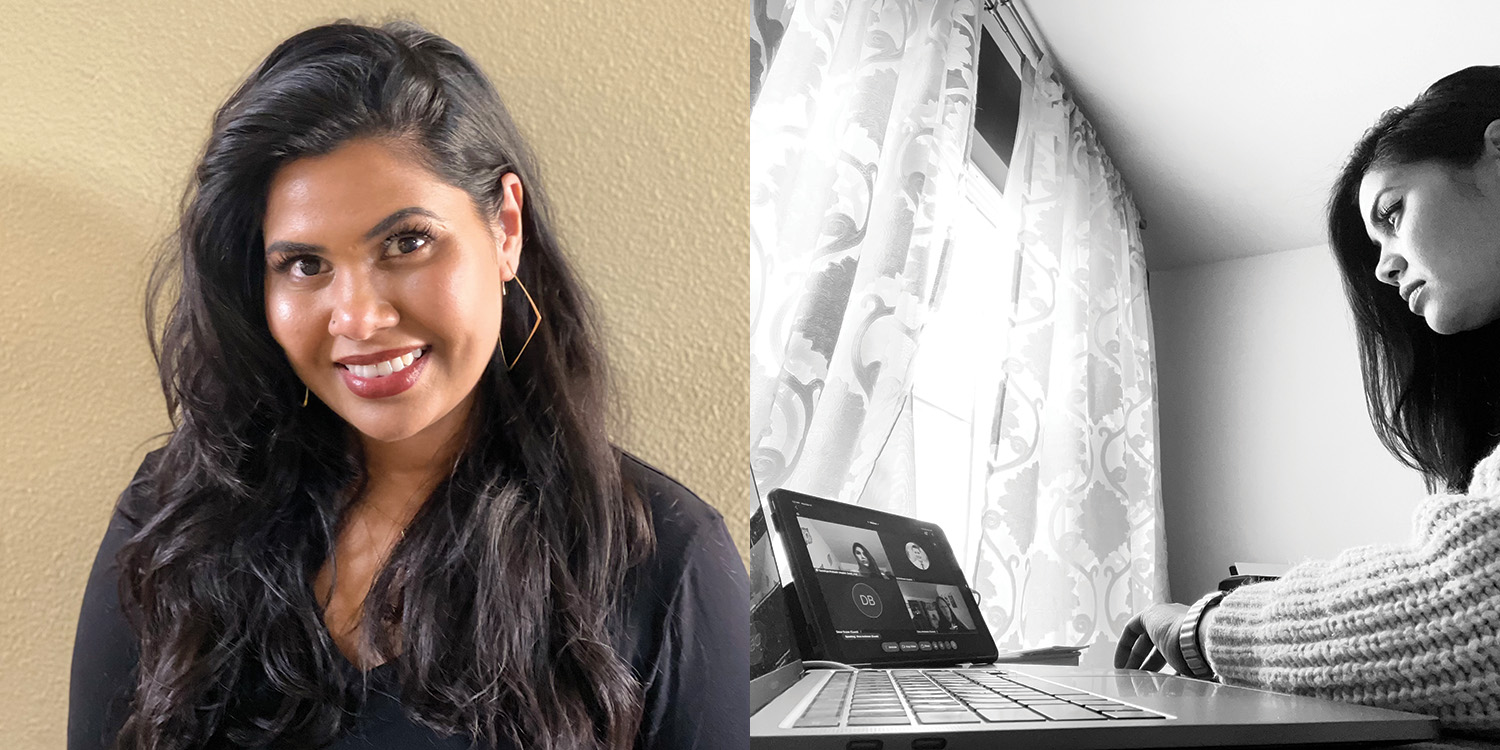 Sandhya Prakash '03 didn't study business at Hesston College.
"I was very much a liberal arts person," she said. "I genuinely did not think of business as a viable option because I don't come from business people."
Coming from a family of educators, Prakash first pursued secondary education, only to find it wasn't for her. She then spent her time at Hesston College, exploring the liberal arts, specifically studio art.
But when she found herself job hunting during the 2008 economic recession, Prakash turned toward business.
"A lot of folks' career paths from my class and my generation are so informed by the world economy," she said.
Since 2012, Prakash has found herself moving up at Apple, starting out as a technical specialist before working as a business expert and account manager in California.
"My focus is to really dissect an organization and understand who the key players are in regards to their technology," she said.
Her employment at Apple led her to complete a graduate certification program in learning design and technology from Harvard University. Now, she's considering an MBA in the next few years.
"Looking back at all of the experiences, communication skills and ethical values instilled in me during college is something I would not trade for anything," Prakash said. "I think that informs my approach with my customers and in my role currently."
Even as Prakash thrives in the business world at Apple, her work relating to others isn't always easy.
"Be prepared to confront some internal biases and prejudices that you might have, which are so deeply ingrained in our subconscious," she said.
The growth Prakash has experienced during her time at Apple has her thinking she'll stick around in the business world for a while.
As for her identity, Prakash considers herself "business-adjacent."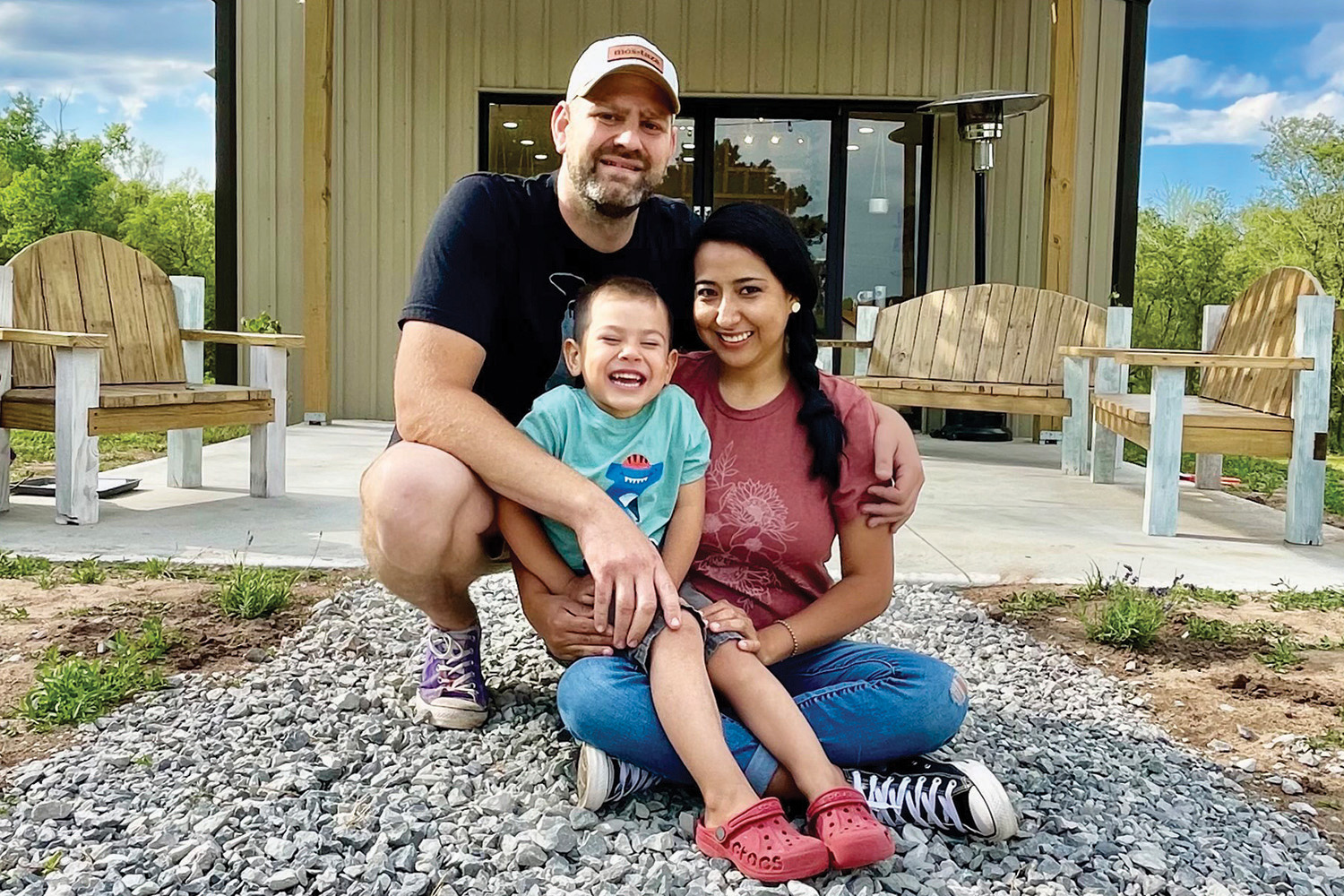 When Isaac Shue '07 and his wife Karina moved back from Bolivia to Harper, Kansas, all they had was his potter's wheel, two suitcases of clothing, a computer and a kiln.
"I was like 'Alright, we're going to make pots for a living,'" Shue said.
But Shue soon realized the challenges he faced.
"The overall idea of an artist is to make art, but it's hard to make a living doing artwork," he said. "You have to continually find people who want to buy your art, which is not always easy, especially in a town of 1,500 in south central Kansas."
While continuing to make pottery on the side, Shue returned to the classroom where he taught art for eight years before the pandemic spurred a career shift.
"[The pandemic] made our small business of pottery take off so much that I was losing money going to school because we couldn't fill orders," Shue said.
And it was during that time that Gallery Mostaza was born, in the detached garage of a house Shue's grandfather built and his father lived in.
The name Mostaza, which means "mustard" in English, is derived from the Christian parable of the mustard seed, stating that with a small amount of faith, large goals can be met.
When the word "mostaza" is broken in half, the second half of the word is "taza," which translates to English as "mug." Mugs are the primary item Isaac and Karina create.
"I know nothing about business, other than what I learn as I go," Shue said. "But what I know about business is, if you're nice to people, you're going to succeed."
Shue did take several business classes while a student at Hesston College, though he was mainly focused on art at the time, he said.
"I never thought I would have used those [business] skills," Shue said.
Now Shue and his wife are learning as they go, finding business success in a small town.
"If you don't believe in yourself first, you're going to fail," Shue said. "If you don't believe in your product second, you're going to fail."
The gallery will soon double its size, making space for a classroom. An Airbnb will be built on the property to house artists who come for international and local art shows.
"We've already hosted one international show with 25 different artists," Shue said.
Still, the new business venture is not without its challenges.
"I thought quitting education and doing pottery full time was going to be me waking up and throwing all day every day," Shue said.
But with a thriving business, Shue finds himself throwing pottery in the morning, only to pack shipments and visit the lumberyard for the planned expansion in the afternoon.