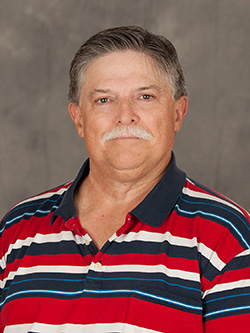 The Hesston College community was struck by the unexpected news of the death of Director of Aviation Dan Miller '78, on Sunday, April 23. He had served as the program's director since 1999.
Miller was recognized by his students and colleagues as a patient, kind and welcoming presence. He expected the utmost professionalism from student pilots, and conducted himself with the same standards. Prior to becoming director of Aviation, Miller served as Hesston College associate director of Development from 1995-98, and as an instructor in the Aviation department from 1979-84. In total, he served at Hesston College for 26 years.
Miller had undergone heart surgery on March 24 and was recuperating and working at home, waiting for a follow-up visit with his cardiologist on May 5. He is survived by his wife Jaynette, and four children, Leslie (Miller) '02 Duerksen and husband Lyndl, Amreitha (Miller) '03 Jeeva and husband Pradeepan, Vaughn Miller '04 and wife Caroline, and Bryant Miller and wife Chrystiana, as well as four grandchildren.