What do you most value about the nursing program?
Benton: All of the instructors in the nursing program are so supportive. Not only do they spend the extra time to help us understand the subject material, they care about us outside of the classroom, too. My instructors and classmates have become like family.
Hutchinson: My favorite thing about the nursing program is the simulation lab with Gregg Schroeder. He makes learning fun by being outrageous and taking the fear out of nursing.
Burton: I really appreciate all of the nursing instructors. They truly care about us students and work hard to make sure we succeed.
Miller: The nursing staff all work together to give us the best education possible. Each professor cares for us as individuals and is genuinely concerned with how we are progressing as a nurse.
Kaberline: All of the instructors embody what it means to give holistic care. Rita always has a study tip or a mnemonic when I come to her with questions about pharmacology. I can talk to Sondra about life issues and I know she cares just as much about my life as she does about my most recent test grade. One thing that I thought was so special was the effort Joyce took to learn all 56 of our names the summer before she even had us in class. Ruby is passionate about the systems she teaches, which helped me pass one of the most difficult tests of the semester. Jean asks insightful questions about our clinical patients and the care we are giving them. Gregg's enthusiasm for nursing and his students is genuine and contagious.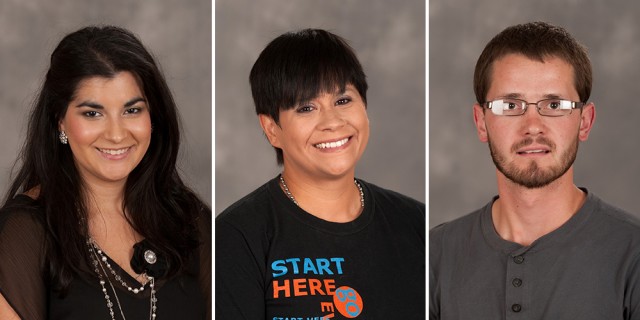 Why did you choose to pursue nursing as a profession?
Serrano: I chose nursing because I want what I do to make a difference in someone's life.
Holguin: Nursing is the path Christ set before me. It is a way for me to serve my brothers and sisters as I serve my heavenly father.
Regehr:I chose nursing because it is a service-oriented career with a wide variety of avenues that can be pursued after graduation.