Fall 2015
Hesston College welcomes first junior class in Bachelor of Science in Nursing program.
Spring 2019
Vision 2025, a growth plan for the college community, is created and unveiled. This bold new vision calls for the integration of bachelor's degrees while bostering the associate degree experience at Hesston.
Summer 2019
Vision 2025 is presented to our constituents as the feature story in Hesston College Today magazine.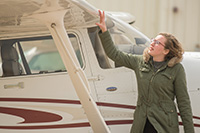 Fall 2019
Hesston College aviation welcomes the first junior class pursuing a bachelor's degree in aviation.
September 2019
Hesston College Homecoming features nursing
Fall 2020
Hesston College secures Higher Learning Commission approval for a new bachelor's degree in business management.
Spring 2021
Hesston College conducted a comprehensive strategic planning process utilizing voices across campus.
Summer 2021
Hesston College conducts a campus facilities audit in order to create a new campus master facilities plan for the future.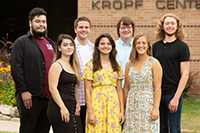 Fall 2021
Hesston College welcomes first junior cohort in the business management bachelor's degree program. Students enrolled in the unique program enjoy the extensive travel component which took them to Colorado and Thailand.
Fall 2021
With a new stratigic plan and campus master facilities plan in hand, Hesston College begins designing the next captial campaign in an effort to fully realize Vision 2025.
September 2021
Hesston College Homecoming features aviation.
November 2021
Hesston College secures Higher Learning Commision approval for new bachelor's degree in engineering, focused on mechatronics.
December 2021
Hesston College receives a significant anonymous donation to support additional student scholarships for engineering and business management students. This allowed Hesston College to cover the cost of room and board for the first 20 students to enroll in the inaugural junior class of the School of Engineering and cover travel costs for the first 20 junior students to enroll in the School of Management.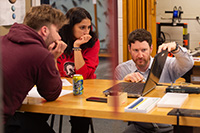 Fall 2022
Hesston College will welcome the School of Engineering's inaugural junior class.
September 2022
Hesston College Homecoming will feature business management and engineering.