Urban Life and Culture participants with Aldo Siahaan (right), pastor of Philadelphia Praise Center, a Mennonite church in South Philly.
The end of the academic year doesn't mean a break in learning experiences. In fact, in many cases it offers opportunities for learning in a new setting. Here's where student groups have traveled this summer.
Philadelphia Urban Life and Culture
What: An experiential, inter-cultural class in Philadelphia, Pa., where students spent time with Anabaptists from three cultures – Latino/a American, African-American and Asian-American.
Duration: Three weeks (May 13 to June 3)
Leader: Michele (Schrock) '81 Hershberger, Bible professor
Student reflection: The South Philly community is a great place to meet people from Asia who have experienced and gone through tough lives, sorrows within their original country and in their new, foreign country. In my mind, I could not think that Asian people suffered like in African countries – especially where I came from, the Democratic Republic of Congo. I learned that it is not only me who has suffered; it is not only one place in the world where people are suffering, but all over the world people are suffering and God is taking care of all of us. — Masemo Wakibogo '19, Hesston, Kan.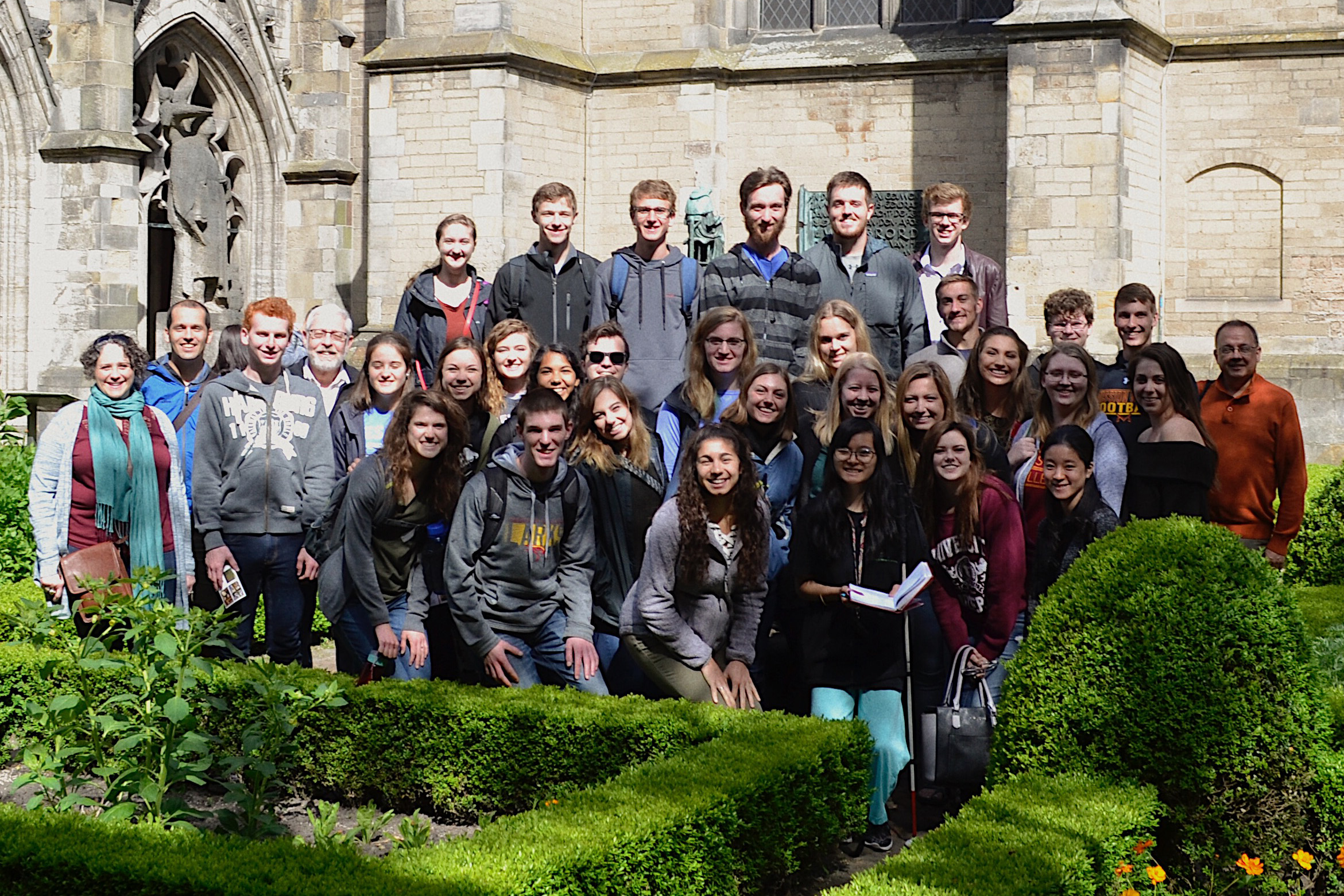 International Chorale Tour
What: Choir tour with eight concerts in four European countries – The Netherlands, Germany, Switzerland and France. The group also studied European history and visited sites significant to national events and the Anabaptist/Mennonite faith tradition.
Duration: Three weeks (May 15 to June 6)
Leaders: Music faculty members Russell Adrian, Ken Rodgers '85 and Holly Swartzendruber
Student Reflection: May 19 – Today we spent the day touring the city of Haarlem and learning Dutch culture from our host families. Our day began with a traditional Dutch breakfast of bread, cheese, hagelslag, yogurt and muesli. Some rode bikes around the city, walked through markets, stuck our feet in the North Sea or toured museums and churches. My host took us by bus into Haarlem to walk through the city. We went to the Bravo church. The organ was phenomenal. For lunch we went to Jansje, a shop/café connected to the Mennonite Church. I loved the idea that this shop encouraged and supported persons with Down Syndrome by giving them work. After Ken Rodgers' organ recital and an Indonesian supper, we gave our second concert. It was very enjoyable because the audience was so engaged. I am grateful for the hospitality of this church. — Joy Driver '18, Rockingham, Va.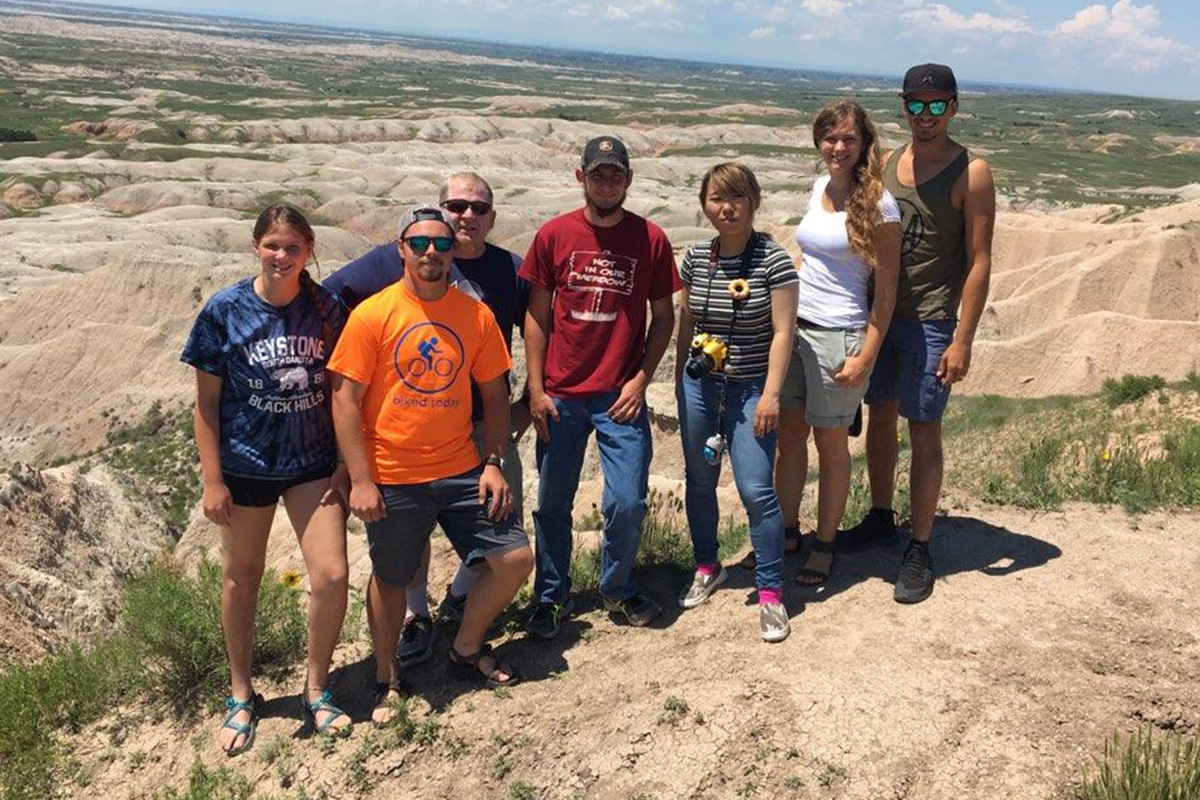 Disaster Management Program Field Experience
What: Hands-on field experience for students in the Disaster Management Program working with Mennonite Disaster Service (MDS) in Pine Ridge, S.D., where they are rebuilding homes damaged or destroyed by straight line winds, tornadoes, hailstorms and floods in May and June 2015 and September 2016.
Duration: Eight weeks
Leader: Cleo Koop, Disaster Management Program director
Student reflection: Coming to Pine Ridge has been an amazing experience. I have learned so much about the Native American culture and I am refining my construction skills as well as seeing how Mennonite Disaster Service runs. Here I am able to see how families are aided by the work we are doing. I have seen and experienced much of what Cleo taught us in the past year come to life as far as the operations of a job site and all the different roles like cook, office manager and project director. This is a rare opportunity that I'm learning to love. — Sam Rossin '19, Castle Rock, Colo.