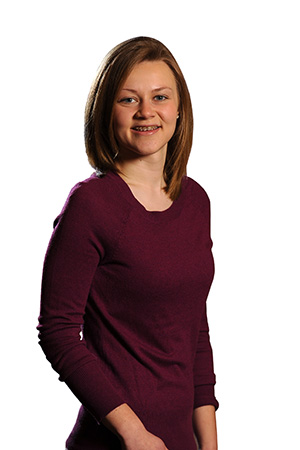 PARENTS: Charles and Charis (Wiebe) '81 Entz
MAJOR: Two-year nursing
Choosing to start here
The nursing program is the main thing that attracted me to Hesston College. I chose nursing as my major because I want to care for people and have the skills and knowledge to know how to be present in a patient's time of need. I heard many friends and Hesston students talk about Hesston College nursing graduates' success stories. Not only are Hesston's nursing pass rates high, but the faculty take an interest in students and push us to our full potential.
The difference maker
I think it's the small, close-knit campus community that sets the nursing program, and the college in general, apart from other places. The small class sizes at Hesston provide closer interaction between instructors and students, making it easier to communicate with instructors if you're struggling or need advice. The faculty see students as more than a grade in the grade book, but as a whole person. Instructors are willing to work with each student to make sure they understand the concepts.
Hesston faculty and staff are great at giving a balance of hands-on experience and book learning. It's evident that they genuinely care about all aspects of each of their students' lives – not just in the classroom or clinical settings, but with the everyday parts as well.
Instead of sitting for hours at a time listening to our instructors lecture, class consists of interaction from not only other nursing staff, but classmates as well. I appreciate how class is taught by using different teaching methods such as the use of PowerPoint, group activities and hands on learning. I also value how time in class is spent focusing on holistic care of the patient. I enjoy being challenged to think critically in the classroom and clinical settings, and I appreciate that instructors set the bar for learning high.
Above and beyond
My Hesston Experience so far has given me a zest for learning. If I so desire, I could confidently go on to the next level to get my B.S.N. thanks to the faculty and staff who invest so much time in me and help me achieve my goals.
What her instructors say
"Maria is kind, caring and compassionate and attentive to the needs of those she serves. She will make an amazing nurse as her heart is Christ-centered and service focused. She is a calming presence to her patients and will treat them with dignity and respect." – Becky Bartell