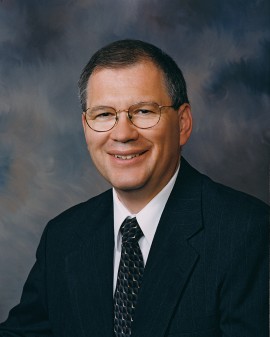 The past few months have been an exciting time at Hesston College as we break into new territory with the addition of a bachelor of science in nursing degree. While the college does have a brief history with four-year degree programs, the most recent experience is almost 60 years in the past, so this time feels brand new. After much dreaming and planning, in just a few weeks, we will welcome students who plan to be with us for the next four years. The coming months and years will be marked by learning and adjustments in this area.
We do not anticipate the addition to change who we are. Though there will be adjustments and changes in some manners of operation, at our core, we will continue to be a Christ-centered, student-focused community. Our students will continue to go everywhere, prepared to serve the church and the world.
Hesston College is committed to offering students experiences necessary for their chosen careers. For nursing, the Institute of Medicine expects a bachelor's degree for 80 percent of the workforce by 2020. We are pleased that Hesston Nursing can remain on the cutting edge of meeting student needs in this way. This endeavor also speaks to the dedication of the Nursing faculty, led by Bonnie (Kauffman) Ac65, '67 Sowers, who led the initiative by taking on extra work and planning to make such a significant leap happen.
Nursing is not unique to changing demands. The faculty, administration and board continue to watch and discuss shifts in other academic areas and professional disciplines to offer the best preparation for all our students. There may be potential for other bachelor degree programs in the future, but for now, Hesston College is a two-year college with a four-year degree program.
At this summer's Mennonite Church USA Convention in Kansas City, the Admissions team challenged youth to "be greater than" their current context through expanding their faith and discovering who they are meant to be through Christ.
Nursing is being greater than. Hesston College is being greater than.