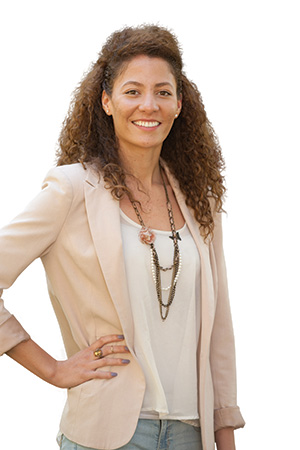 MAJOR: Graphic Design
Karli's story
I spent the first part of my life being raised by my grandma because my parents were not together and my mom is in the military. When my grandma died, I had to live with my dad who was not good to me; he was careless. Because of my mom's military career, we moved a lot – I've lived in Colorado, Oklahoma, North Carolina, Korea, Texas and Kentucky. We also didn't have a lot of money, so we learned to take care of ourselves. My sister always says, "We grew each other up." My high school years were a rough time in my life. I was picked on and I didn't have a solid group of friends. I started playing volleyball to be closer to my sister, but I didn't think I was a very good player.
Discovering Hesston
I never planned on going to college. I was going to work for the rest of my life. Then Jessica Cleveland contacted me about playing volleyball. She told me she believed in me. Even though I thought I was terrible she told me that I could do it. She didn't even know me and she believed in me. I owe a lot to her. If it wasn't for her, I wouldn't be in college.
When I visited Hesston, everyone made me feel like I already belonged here. I went to one of Kevin Wilder's classes and he treated me as if he already knew me. I loved it.
A growth transformation
Hesston has given me so many opportunities that have made me feel like I'm enough. When I was asked to be a Norma I felt honored to know that even people I didn't know very well saw me as a leader on campus and recognized my sense of humor. I applied to be a First-year Experience Scholar because I wanted to get better at public speaking. I now believe that I am smart and I am able to better understand things presented to me.
Another way Hesston College has transformed my life has been through the friendships I have created. Unlike my growing up years, the friendships I have made here are long-term. I never expected to find people that I could rely on. My teammates are my sisters. I have friends from all over the world. My own struggle with knowing how it feels to be alone has helped me to be conscious of being friendly.
For me, transformation means becoming something new by learning from your experiences and doing things people said you couldn't do or be, but doing it anyway.
What her coach says
"Karli is a kind young lady with a positive spirit. The minute she got to Hesston College, she claimed it as her home, and people on campus made her feel at home. She works hard for her future and every choice and action reflects that. Although she had a season ending injury, she stayed invested and continued to contribute to the season's success. God sent Karli into my life to teach me more than I could ever teach her."
– Jessica Cleveland '06, head volleyball coach