It's sad but true – sometimes Hesston College alumni are like car keys, cell phones or the TV remote control. Due to moves or life transitions, they get lost, and no matter how hard we look, we just can't find them.
When they finally resurface, they often have a great story to tell. Take Melissa (Worden) '04 Wood for example.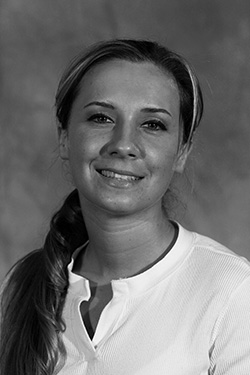 She came to Hesston College as a local commuter student studying aviation. When she left two years later, she continued her education online for business management, eventually earning a master of business administration in global management. She got married, moved halfway across the country, had two daughters and is now working on a doctor of education degree in educational leadership with a specialization in curriculum development through the University of Phoenix.
Melissa's life has been busy and successful – and we here at Hesston College didn't know about it!
"As a non-traditional student, I didn't have a strong connection with student life, administrators or the college as a whole like on-campus students do," Melissa said. "As I have furthered my education and my career, I have come to realize and appreciate the impact Hesston College had on me. Hesston helped me learn how to study and how to ask for help. It was the first time instructors took individual time with me. I was provided with mentors, financial support and time outside of the classroom to learn the core curriculum I needed. That foundation allowed me to be very disciplined in my online classes and to figure out who I am and where my interests lie."
Keep in touch
At Hesston College, we have a commitment to keep you in touch with classmates and friends as well as the college itself. It allows us to see how amazing and inspirational our alumni continue to be once they go everywhere, and it allows you to keep up with important college information such as the annual Homecoming Weekend and class reunions.
The 2013 Hesston College Alumni Directory is one example of our commitment, and we look forward to providing an online alumni directory as well.
— Dallas Stutzman '76, Alumni Director
We need your help
You can help us find our lost alumni and hear all the inspiring stories we have been missing out on! Go to the list of alumni with whom we've lost touch. Our hope is that some of them may be your friends or family and you will know how to help us get back in touch with them.
Use the Contact Information Update form to send us updated contact
information so we can reconnect with our missing friends. You can also update your own information at the same link.