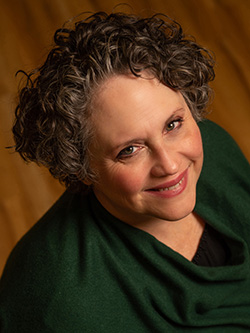 It hasn't been an easy year for a lot of folks. And the performing arts have had an especially hard time. When you make your livelihood with your body and your breath, and when your audience has traditionally gathered in confined, close quarters to hear and see you, finding ways to entertain others while keeping everyone safe can be a challenge.
So, in a year when everything changed, Hesston's long-running arts and music series made some changes as well, including shifts in partnership, a new name, and for the first time in its history, a postponed season.
As it was when the series first began in 1982, Hesston College is now the sole presenter of the 38-year performance series. What was then known as the Hesston Performing Arts (HPA) series was then expanded to include a new partner in 1998: Bethel College. Hesston-Bethel Performing Arts (HBPA) shows alternated between the two campuses for two decades until, after the 2019-20 season, Bethel left the partnership.
This new arrangement meant the venerable arts series needed a new name. Working with stakeholders and the college, executive director Holly Swartzendruber decided on a new name for a new era: the Sunflower Performing Arts at Hesston College, or SPA. Swartzendruber says that "the name 'Sunflower Performing Arts at Hesston College' both acknowledges the beloved state flower of Kansas, and signifies a fresh start for the series."
Though the series has a new name and a new configuration, its long history of excellence will continue. "HPA and HBPA established a tradition of providing world-class artistry for Harvey County and the surrounding area," said Swartzendruber. "The performing arts should reflect society: help us see who we are and who we can be. With the series, we hope to highlight especially the vocal/choral and theatre arts, as Hesston College has strong academic programs and performing opportunities in both of those areas."
While Sunflower Performing Arts may not be a familiar name as yet, the series has a long history and many loyal patrons. And Swartzendruber intends to put together seasons that keep them coming back.
"Personally, finding a balance of familiar favorites and the new and unexpected in each season is one of my favorite aspects of my job as director," Swartzendruber said. "I compare creating a season to putting together a jigsaw puzzle—occasionally challenging, always rewarding."
Swartzendruber looked forward to experiencing a first under the name Sunflower Performing Arts alongside her fellow music and theatre lovers. But the COVID-19 pandemic forced a change of plans.
"While we were obviously saddened to do so, we decided to postpone the 2020-21 season," Swartzendruber said. "We felt this was the safest route to take." The scheduled slate of performers, including Canadian Brass and Mad River Theater Works, will return to Kansas for the 2021-22 season.
The first concert of the 2021-22 season, featuring renowned chamber ensemble Canadian Brass, will occur on Dec. 5 at Hesston Mennonite Church. Further scheduling information can be found at the SPA webpage—sunflowerarts.org—or at the series' Facebook page @SunflowerPerformingArtsHC.