Computer Information Technology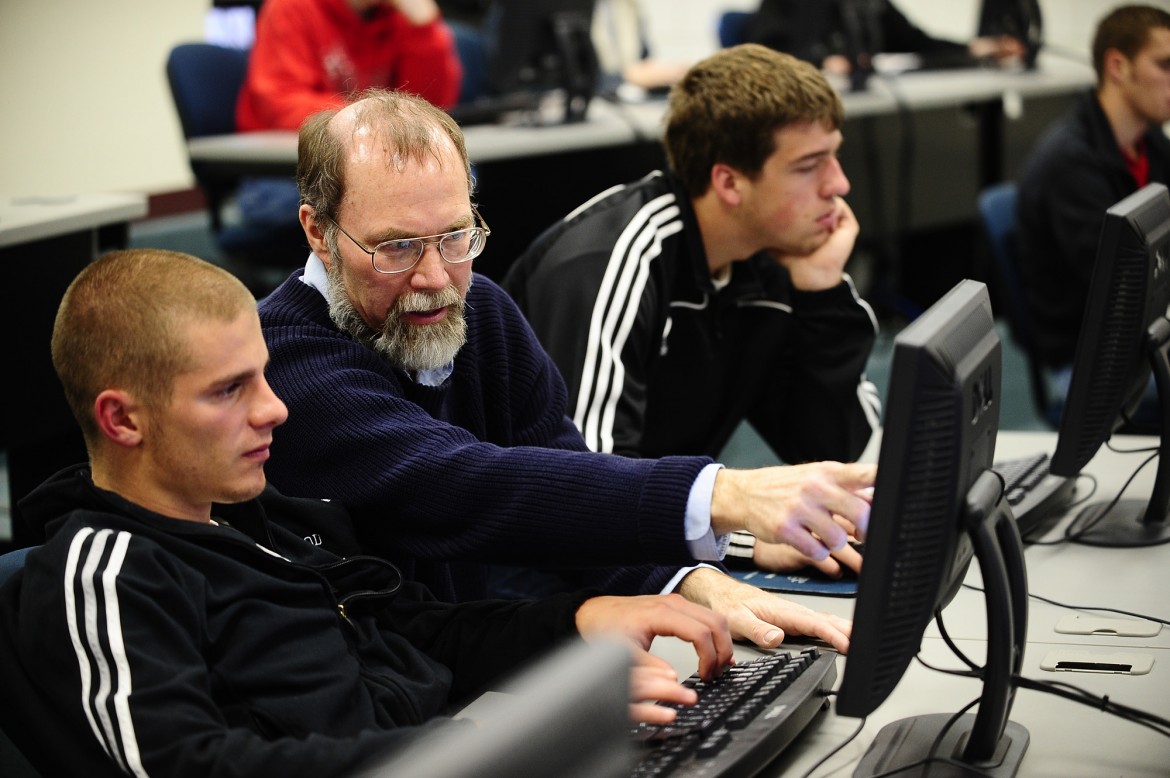 What is computer information technology?
Computer networks and the Internet have changed the face of the business world. Networking, once reserved for large corporations, has become indispensable to nearly every business. The Internet has created the need for businesses to have a Web presence that offers services and products to consumers around the globe.
People with the training and talent to serve as network or Internet professionals play pivotal roles in the operation of today's businesses. The demand for computer professionals extends from the corporate world to retail, service, education, government and health care industries. Forward-looking businesses can no longer afford to ignore the efficiencies that networks and the Internet offer in the areas of communication, marketing, production and information management.
Career possibilities
The Occupational Outlook Handbook from the Bureau of Labor Statistics forecasts an overall 17% growth rate in computer occupations for 2012-22. Since the CIT program provides a common core of knowledge used in these occupations, you will be well-prepared to continue on to a four-year degree in one of the following fields/occupations:
Computer Information Systems
Information Science
Information Technology
Management Information Systems
Computer Programmer
Computer Systems Analyst
Database Administrator
Information Security Analyst
Web Developer
Computer Network Architect
Computer Systems Administrator
Network Administrator
Software Developer
Computer Support Specialist
Majoring in computer information technology
Hands-on training in the well-equipped Computer Information Technology lab integrates theory, practice and professional techniques.
The CIT computer lab is managed and maintained by students who gain practical experience working on equipment, helping other students and even working with real-world "clients." As a member of the Microsoft Developer Network Academic Alliance, we are allowed to make much of the software we use available to you at no charge.
The key to really learning computer networking or Internet skills is good instruction and lots of hands-on experience. Students wire up a network, build a network server, set up network services and security and create a web site. We help, but you do it!
Hesston College courses are planned to fit the schedules of both traditional students and working professionals. Whether you enroll to improve current skills or to learn new applications, programming languages or vendor-specific skills, you'll benefit from the smaller class sizes and hands-on training.
Affiliated Departments
Meet the Faculty