Remember Emil's famous cinnamon rolls? Does Bel Canto's music lift your spirit? Are you intrigued with the "inside stories" of Hesston College faculty and staff?
All this and much more will be a part of Hesston College's Centennial Celebration—both that weekend, and in a "take-home" version as well.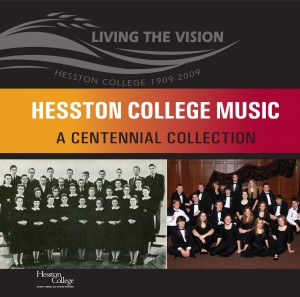 While weekend celebrants will be able to enjoy great music on campus, they will also be able to take home a special CD of Hesston College music through the years as compiled by Ken Rodgers. A variety of songs, both in terms of style and decade, will be included, guaranteed to take listeners back in time as well as provide hours of entertainment.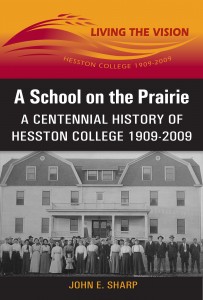 John Sharp, history writer and faculty member, spent countless hours researching, compiling, and writing the story of Hesston College's first 100 years. The result is a narrative account that offers a rich tapestry of faculty, staff, and students—their stories, vision, and mission through the years. "A School on the Prairie" will be a "keeper" for anyone who has been a part of the Hesston Experience.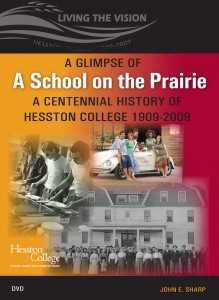 "Glimpses of a School on the Prairie" is a DVD that contains richly illustrated five-minute segments of each decade of Hesston College's centennial history. The glimpses will draw viewers into the text of the book through 11 short videos, one for each decade, and one on the story of how Hesston College originated.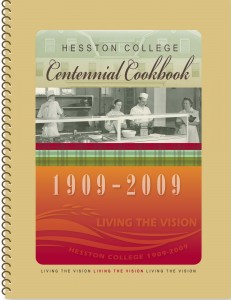 Emil's cinnamon rolls, along with around 900 other recipes, will be featured in the Centennial Cookbook that has been assembled by staff member DaLonna Schroeder. The recipes will include favorites from both Food Service and the Larks Nest as well as recipes submitted by many alumni, current students, and current and former faculty and staff. And it isn't just about the food—many of the recipes will also include fun tidbits and memories of the Hesston College experience.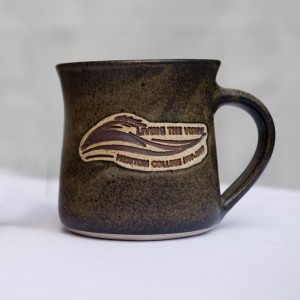 Centennial Mugs hand crafted by Steve '74 and Jane (Kaufman) '74 Fry of Elk Falls (Kan.) Pottery. The cup connects people across cultures and generations. What better way to commemorate Hesston's 100 years! Visit Hesston College's online bookstore for complete purchase details.