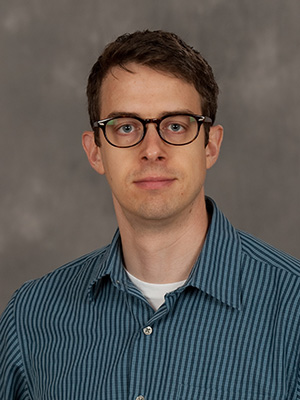 André Swartley, English as a Second Language program director at Hesston College, presented at the After JET (Japan Exchange and Teaching) conference in Chiba, Japan, Feb. 9 and 10.
JET is a one-and-a-half-year teaching fellowship through the Japanese government where native speakers of other languages, especially English, teach in Japanese public schools. The After JET conference seeks to expose JET teachers in their last year to options in education after their term expires. This year, the conference hosted about 450 attendees. Swartley was an assistant language teacher in the JET program from 2012 to 2014, preceding his work at Hesston College.
Swartley's presentation focused on paths of study that could lead to various teaching careers in English-speaking countries. Covering areas including teaching certification, teaching fellowships and non-teaching education jobs, the presentation outlined career options and how assistant language teachers can pursue them.
Swartley was one of about 15 speakers and consultants selected to speak at the conference from several countries and fields of expertise.
In addition to presenting, Swartley, who is also an editor and fiction author, provided one-on-one consultations to conference attendees who wished to discuss careers in education, writing or publishing.
Swartley is the author of The Island of Misfit Toys (2005, Bound to Excel), Americanus Rex (2009, Workplay Publishing) and Leon Martin and the Fantasy Girl (2012, Workplay Publishing). His fourth novel will be released in October 2015.