Artist Mika Holtzinger defines what it means to be a "steward to nature" through her show "Coalesce" featured in Hesston College's Regier Friesen Gallery through February 19.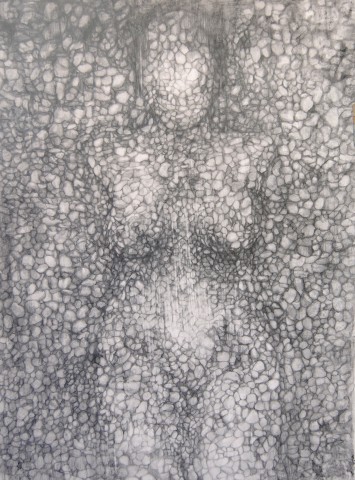 A closing reception, demonstration and chance to meet the artist will be from 3:30 to 5:30 p.m., Wednesday, Feb. 19, in the gallery.
"I aim to discover how art can celebrate the beauty and grandeur of wildlife while also reflecting on the crucial issues concerning them," Holztinger said.
Her paintings are constructed in a unique way – layering pencils, paints, inks and pastels on non-traditional materials.
Now living in New Mexico, Holtzinger received a bachelor of fine arts degree from Wichita (Kan.) State University and a master of fine arts from the University of Oregon (Eugene). She also spent a year studying at the International School of Painting, Drawing and Sculpture in Umbria, Italy. Holtzinger has taught locally as a visiting artist at the Youthville Expressive Arts Center (Newton, Kan.), Andover Public Schools and Butler County Community College (El Dorado, Kan.).
Holtzinger is represented by the Toucan Gallery in Billings, Mont., operates her own internet gallery on Etsy, teaches art classes, illustrates books, designs public art projects and collaborates with wildlife organizations like the Honey Bee Conservancy in New York City.  
The Regier Freisen Gallery is open from 9 a.m. to 4 p.m. Monday through Friday.