Hesston College President Howard Keim announced the appointment of Mark Landes as Vice President of Finance and Auxiliary Services. He will begin his new role in June.
Landes' role includes serving as the college's chief financial officer, as well as overseeing human relations and the college's auxiliary services, including the Business Office, Food Services, Information Technology and Campus Facilities.
"Mark brings expertise in higher education finance that will be most helpful in our strategic planning," said Keim. "His care for Hesston College, desire to serve in this kind of setting and his competent leadership will be great gifts to Hesston College."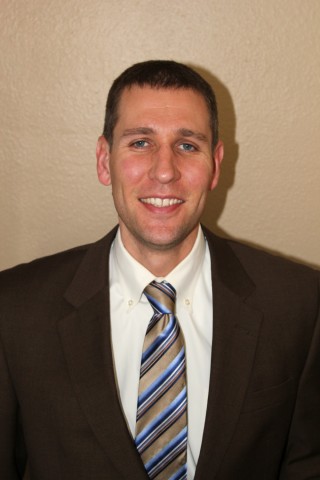 Landes spent the last 13 years in the banking industry, specializing in banking and lending for higher education and nonprofit groups for the last seven years. His most recent position was Senior Vice President of Education and Nonprofit Banking with Wells Fargo in Denver.
"I am honored and excited to join a team at Hesston College that is pursuing a common vision and is all rowing in the same direction as we look to navigate some very real challenges in higher education," said Landes. "I hope to continue building upon the financial discipline that has been achieved in recent years with particular attention to stewardship, not just of our financial resources, but also our people and facilities."
Karl Brubaker, who has served as Hesston College Business Office Manager for many years, also served in the interim role during the college's search to fill the vacated position. Brubaker will continue in the interim role until Landes begins and will continue as Business Office Manager moving forward.
Landes earned a bachelor's degree in business administration from Goshen (Ind.) College. He is a member of Belleview Community Church in Littleton, Colo., where he has been actively involved in church leadership and ministry roles. He is married to Hesston alumna DeeDee (Martin) Landes and they have two young children.